Newcastle Hospitals has appointed Shauna McMahon as its new Chief Information Officer to oversee digital technology and innovation across the trust.
News
Few NHS trusts are yet to reach the top levels of the HIMSS digital maturity benchmark, a new Digital Health Intelligence snapchat report has shown.
News
Alder Hey has performed its first Laser Interstitial Thermal Therapy procedure to help epileptic patients live seizure-free.
Clinical Software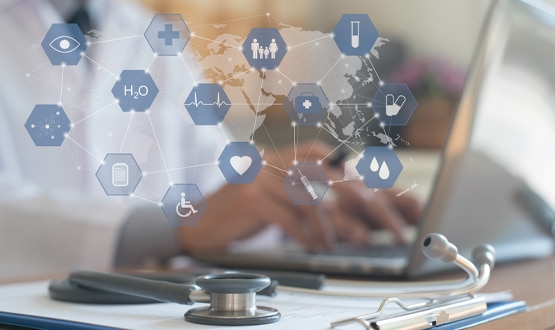 Forget the big bang approach to EPR implementation – the financial constraints on NHS trusts make it dangerous to rely on the two big suppliers. By Rachael Fox.
Feature
North Middlesex University Hospital NHS Trust has been awarded a HIMSS EMRAM Stage 5 rating, meaning the trust is now in the top 20% for digital maturity.
Clinical Software
We have a new edition to the news team debrief podcast as Hannah Crouch and Jon Hoeksma are joined by Digital Health's junior reporter, Jordan Sollof.
News
The CDIO at Royal Free London NHS Foundation Trust spoke to Digital Health about the trust's recent HIMSS Level 7 accreditation and what lies ahead.
Health CIO
After being awarded £6m through the Digital Aspirant Programme, Gloucestershire Hospitals NHS Foundation Trust has set out how it intends to use the money.
Clinical Software
Digital health experts from the UK will join the debate on how healthcare can evolve beyond Covid-19. Healthcare experts from the UK will be among the European leaders to discuss this new paradigm at the virtual HIMSS21 & Health 2.0 European Health Conference, on June 7-9 2021.
AI and Analytics
Nottingham University Hospitals has selected Nervecentre to deliver a number of services which include electronic prescribing and medicines administration.
Clinical Software