Microsoft's decision to end support for Windows XP in April next year looks set to cause significant problems for the NHS, with a major new EHI Intelligence report finding that 85% of desktops are still using the obsolete OS.
News
West Hertfordshire Hospitals NHS Trust has gone out to tender for an infrastructure services contract worth 30m-£50m.
News
The St Helens and Knowsley Health Informatics Service has completed the implementation of new storage infrastructure to serve its local health community.
News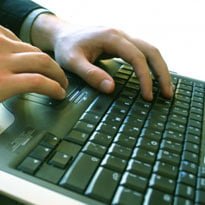 There is no relationship between trusts' operational IT costs per user and the number of users they have, a study by ImprovIT has shown.
News
Newham University Hospital NHS Trust expects to save money and cut carbon emissions with Power and Patch management from IE.
News
Healthcare Computing has completed a project to deliver a centrally-managed IT service for NHS Southampton City's GP practices.
News
The N3 network is stifling innovation, preventing sharing of information and addressing fundamentally the wrong security question, a question time session at eHealth Insider Live 2010 agreed.
News
West Suffolk Hospitals NHS Trust has completed a refresh of its storage area network with CSA Waverley.
News
The chief information officer of one of Ireland's largest academic hospitals has told its board that the IT department does not need any additional funding and will be able to cut its overall budget by £500,000 this year.
News
Alder Hey Children's Hospital has rolled out an automated IT support platform to provide remote support to more than 2,000 PCs. The trust implemented Kaseya IT automation platform following the successful deployment of system across Liverpool Women's Hospital. It will now be used to manage, monitor and support more than 3,000 networked machines and provide […]
News