Lewisham and Greenwich NHS Trust has gone live with Cerner Millennium at its University Hospital Lewisham site.
News
London's trusts running the Cerner Millennium electronic patient record have all signed new deals to replace their nationally funded contracts; but now face a challenge to move their data out of the BT data centre.
News
A pan-London information exchange is being developed to connect local data-sharing projects and establish common standards, as part of a citywide interoperability programme.
News
NHS Tower Hamlets Clinical Commissioning Group is taking the lead on a new £2.4 million digital mental health service covering the whole of London.
News
London's Air Ambulance charity has launched a new mobile app to transmit incident information more rapidly and reduce dispatch times by up to two minutes.
News
Community and mental health trusts in London and the South appear on track to meet an October deadline to replace their RiO electronic patient record systems, with attention now moving to the North, Midlands and East.
News
Homerton University Hospital NHS Foundation Trust has started system testing on a £2.7m enhancement programme for its Cerner Millennium electronic patient record system.
News
London should lead the digital health revolution and create an 'Institute for Digital Health', according to a report by the London Health Commission.
News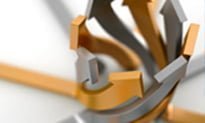 The Waltham Forest, East London and City integrated care pioneer site is hosting a data challenge to demonstrate the benefits of a move towards more joined-up care.
News
The London Health Board is planning to establish an open access digital mental health service to help Londoners with untreated mental disorders.
News