This year's NHS Confederation conference heard about a bright, tech-enabled future. But will it arrive in time to save the NHS from its pressing problems? Lyn Whitfield reports.
Feature
Health secretary Jeremy Hunt has urged the NHS to "put its head above the parapet" and make more creative use of technology in a speech to the NHS Confederation.
News
Simon Stevens has told the NHS not to be "gun shy" of technology after its experience with the National Programme for IT.
News
Clinicians think that two thirds of data collections in the NHS are useful and relevant to patient care, but a common dataset and automation of data collection is still needed, according to a report by the NHS Confederation.
News
A bureaucracy busting campaign is being launched to reduce the burden of data collection for the NHS.
News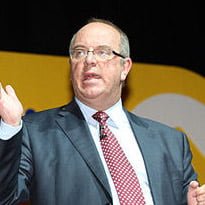 NHS England is to lead on the creation of a strategy for the health service that will try to build consensus about its future and protect it from political turmoil.
News
The promised 'NHS information revolution' could be the biggest driver for change in the health service, NHS Confederation chief executive Mike Farrar has told the organisation's conference.
News
NHS managers have rejected the idea of 'Ofsted-style ratings' for hospitals – one of the government's big planned responses to the Francis Inquiry into the scandal at Mid Staffordshire NHS Foundation Trust.
News
The chief executive of the NHS Confederation wants the NHS to get to grips with IT and information; fast. He talks to Lyn Whitfield.
Feature
The latest round of NHS reforms, which took effect at midnight, have been greeted with unease and concern about what they could mean for the future of the health service.
News