The recent WannaCry attack highlighted the difficulty of managing cyber security in the highly devolved English NHS system, where there is no central control of IT systems.
Feature
2
The Information Commissioner's Officer has started making enquiries into the breach of NHS radiation staff data by US based company, Landauer.
Cyber Security
1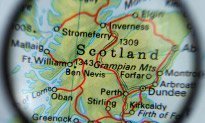 The Scottish health secretary has announced ambitious plans to seed a £10m telehealth fund to benefit 300,000 households over the next three years.
News
The Scottish government has found £2.2m to support the development and roll-out of a digital patient tracking system across Scotland.
News
More than two thirds of Scotland's population is now covered by a patient management system from InterSystems.
News
BT will pursue £20m in damages against NHS Scotland after losing its bid for a network contract worth £110m.
News
An Edinburgh court today lifted a suspension preventing NHS Scotland from awarding a contract for the Scottish Wide Area Network because of ongoing legal issues with BT.
News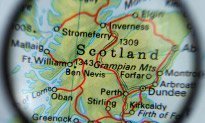 BT has taken NHS Scotland to court over its tendering process after losing a bid for a £110m framework contract to provide the Scottish Wide Area Network.
News
NHS National Services Scotland is providing NHS staff with free copies of a new NHS office product in order to find desktop software suitable to deploy across the NHS at a fraction of the price of Microsoft Office.
News
The BMA in Scotland is calling for tighter controls on access to shared record information as the Scottish Parliament prepares to debate the introduction of clinical portal technology. BMA Scotland said it was "broadly supportive" of plans to introduce clinical portals to share information between primary and secondary care, and possibly with non-NHS databases such […]
News