Wirral University Teaching Hospital NHS Foundation Trust was an early pioneer of IT; is now a leading Cerner site; and has just put itself in the 'vanguard' of testing new models of care, supported by technology. Thomas Meek paid it a visit.
Feature
Clinical commissioning groups have overall responsibility for delivering a paperless NHS by 2020 and will manage any funding made available to support this ambition, NHS England has said.
News
A quarter of smartphone users will be accessing their medical records by 2018, CCGs will be publishing new ratings, and the NHS will have taken further steps to restore public confidence in data and security, the health secretary has promised.
News
Clinical commissioning groups must submit digital roadmaps to NHS England by April next year, outlining how they will "eradicate the use of paper in the treatment of patients across all health and care services in their region by 2020."
News
Peterborough and Stamford Hospitals NHS Foundation Trust is planning to have fully implemented Kainos' Evolve electronic document management system by this autumn.
Infrastructure
St George's Healthcare NHS Trust is working on making itself a "digitally-based organisation with a bit of paper", as opposed to a "paper-based organisation with a bit of digitisation." News editor Rebecca McBeth reports.
Clinical Software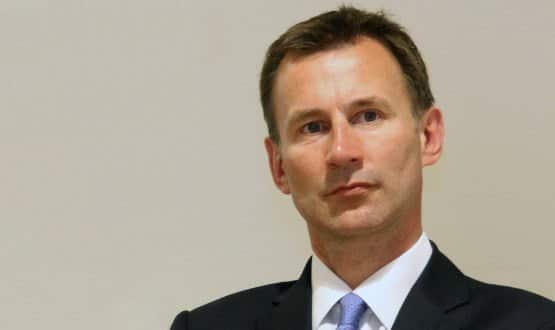 Jeremy Hunt is to remain health secretary following the Conservative Party's victory in last week's general election, and the formation of the first all-Conservative cabinet in 18 years.
News
Health secretary Jeremy Hunt's call for a 'paperless' NHS was the big healthcare IT initiative of the past five years of coalition government. But are we close to achieving it – or even knowing what it means? Thomas Meek investigates.
Digital Patient
The silence on the outcome of bids to tech fund 2 is deafening. That is causing disillusion and putting projects in jeopardy, according to a survey run by EHI. Lyn Whitfield reports.
Feature
The continued delay in the announcement of who has won money from the second round of the technology fund is putting projects at risk, according to a survey run by EHI.
News