Homerton University Hospital NHS Foundation Trust has started system testing on a £2.7m enhancement programme for its Cerner Millennium electronic patient record system.
News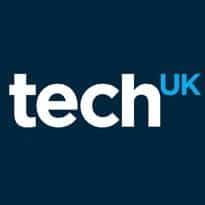 TechUK has launched a five year "roadmap" to drive digital innovation and growth in the UK economy that calls for more IT innovation in the NHS.
News
On the first anniversary of health secretary Jeremy Hunt's groundbreaking speech on NHS IT, EHI editor Jon Hoeksma asks whether the 'paperless' NHS needs to start a new chapter.
Feature
EHI launched 'target watch' to keep track of the many targets being set for NHS IT and information services. This bumper edition rounds up the occasional hits and many misses of 2013; and looks forward to 2014.
Feature
Lyn Whitfield looks back at the big events in the NHS and healthcare IT, as reflected in EHI's weekly newsletters.
Feature
County Durham and Darlington NHS Foundation Trust has gone paperless in its two A&E departments with Ascribe's Symphony unscheduled care system.
News
The clinical director of TPP talks to Rebecca Todd about how it wants to see The Big EPR Debate shifted from systems to outcomes; and from trusts to whole health economies.
Feature
Stockport NHS Foundation Trust has built its IT around its Advantis document repository. Lis Evenstad visits ahead of its latest project, which will see the emergency department running on iPads.
Feature
Whittington Health has gone live with the maternity module of Medway and plans to deploy the patient administration system in the autumn.
News
Health secretary Jeremy Hunt has set out a tight timetable for making all records and communications in the NHS paperless in a speech to the think-tank Policy Exchange.
News