The British Medical Association has launched a web portal to help people understand the changes happening in the NHS.
News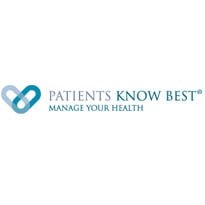 Luton and Dunstable Hospital NHS Foundation Trust is trialling a remote electronic monitoring system for patients with inflammatory bowel disease.
News
Two GP practices in Scotland are to run a trial of an online patient portal enabling patients to access their records over the internet, the Scottish Government has announced. The Patient Portal will run at two practices in NHS Ayrshire and Arran over the next six months to enable patients to view test results and […]
News
Primary care editor Fiona Barr looks over 2009.
Feature
The Department of Health has launched an interactive website offering advice and information to parents of babies as part of its commitment to provide online health checks. NHS Baby LifeCheck is one of three initial NHS LifeChecks that the DH committed to launch following the 2006 white paper Our Health, Our Care, Our Say. However, […]
News
NHS Connecting for Health says it is hoping to sign up 4m patients to its online personal health record HealthSpace by 2014. The ambitious target is understood to form part of the business case for HealthSpace, for which Treasury funding is being sought. Development plans for the patient portal are still awaiting Treasury approval. HealthSpace has […]
News
The gap between the concept of the NHS Summary Care Record and the reality of implementing it will continue to be the focus of its evaluation programme. Patricia Greenhalgh, professor of primary care at University College London, which was commissioned to evaluate the SCR early adopters, told yesterday's Healthcare Interoperability conference that the evaluation programme […]
News
NHS Connecting for Health is to take over responsibility for the NHS Choices portal, the government's national patient portal for delivering patient choice and health information services. Following the transfer, NHS Choices will become the point of access for HealthSpace, the online organiser used to give people access to their NHS Summary Care Record. It […]
News
A Tallinn hospital has become the first in Estonia to introduce an ePatient portal, allowing patients to view their medical records online. The iPatsient (ePatient) portal, began its pilot phase in November 2007 at East Tallinn Central Hospital and is now fully online for all patients to log onto. To date, nearly 1,000 people have […]
News
Soon patients may be able to sign up for online access to their Summary Care Record from community pharmacy premises. The Pan-Pharmacy NHS IT group, a body set up to ensure engagement between pharmacists and relevant Connecting for Health programmes, heard at its first meeting this month that patients might be able to register for […]
News