Digital Health Rewired returned with a bang in 2022 and there was certainly plenty to talk about – from trust to the role of the centre.
News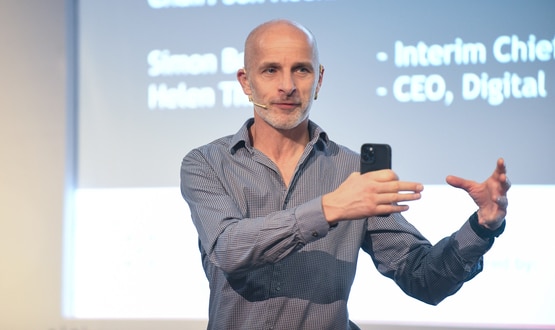 The interim CEO of NHS Digital has stressed that organisations in the centre of the NHS must demonstrate leadership after a chaotic few years.
News
Simon Bolton has said he wants to ensure that the merger of various organisations into NHS England is done "with as little impact as possible".
News
From national leaders at the centre to NHS CEOs talking about a key digital project – there is sure to be plenty of discussion on the National Policy Stage.
News
New guidance on the interim arrangements for the merger of NHS England and Improvement and NHS Digital and NHSX has been revealed. 
News
Both NHS Digital and NHSX are to be incorporated into NHS England and Improvement, following recommendations made in the Wade-Gery review.
News
15
Host Andrea Downey spoke to the interim CEO of NHS Digital about his goals for the organisation, building back after Covid-19 and diversity targets.
News
NHS Digital employs around 3,500 people across England. It is aiming for 19% of its staff to be black, Asian or from ethnic minority groups by 2025.
News
We're here to help and not get it your way – that was the message from the interim CEO of NHS Digital and CEO of NHSX at Virtual Summer School 2021.
News
The interim chief executive of NHS Digital and former Test and Trace CIO will outline the priority areas to deliver on his ambition for the organisation.
News