The first digital testing space of its kind in the NHS has launched in Liverpool to trial the latest technologies to support patient care.
The Livernerds Lab consists of two specialised areas; a smart room which simulates a hospital room, and a smart house which simulates a patient's home.
Both spaces are fitted with digital technology including sensors, virtual reality and telehealth, all powered by high speed 5G.
Clinicians and other healthcare professionals using the lab will not only learn how to use the technology, but contribute to how systems can be improved to benefit patient care.
The lab, is a joint initiative between Global Digital Exemplar (GDE) Royal Liverpool and Broadgreen University Hospitals NHS Trust and Liverpool 5G Health and Social Care.
The Livernerds Lab will be open for local, national and international companies to test products to drive digital change in the healthcare sector.
David Walliker, CIO at the trust, said: "This collaborative work is helping to future proof our local health services and shape how we can deliver world class healthcare in our hospital and in our community.
"I am delighted to see already how some of our cardiology and respiratory patients are responding to some of the technology.
"Patients have technology in their homes and are monitored remotely by a team of nurses who visit patients if the technology highlights any potential health problems."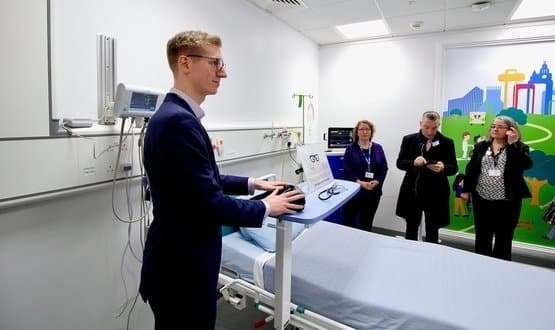 The lab is powered by 5G technology, considered to be the fastest for connectivity.
Dan Cunliffe, managing director of Internet of Things company Pangea Connect, recently told Digital Health that 5G has the potential to revolutionise healthcare, but if it's poorly regulated it may lead to "potentially catastrophic cyber threats and security breaches".
In the UK several companies are looking into the viability of 5G technology in the healthcare sector, including Pangea Connected who are working with Kingston University in London to develop a new 5G-enabled video streaming service that allows A&E doctors to triage patients before they arrive at hospital.
Other 5G projects in the UK including Sensor City in Liverpool which has recently been awarded £3.5 million to look at how 5G wi-fi can be applied to better support patients and improve communication, alongside Liverpool City Council.