CCIO Penny Kechagioglou explains why it can be so difficult to fully implement EPRs, and suggests key steps to remove the barriers to success
The NHS Long Term Plan set the goal of digitally enabling care provision. This involves citizens having equitable access to care and individual access to their medical records, record interconnectivity so that clinicians can provide care anywhere, and data quality to enable innovation and research.
Part of this ambitious plan is the goal to have 90% of trusts on an electronic patient record by the end of 2023, and 100% by the end of March 2025. At present, only about one third of all NHS trusts have fully implemented an EPR.
Inevitably, this delay in adoption and implementation means we are delaying the benefit realisation of EPR systems in terms of patient safety, service efficiency, and paper reduction. It also makes it harder to treat more people proactively in the community. Realising these benefits would allow our care to be delivered in the most effective and safe way, while sustaining our limited workforce and ensuring good patient and staff experience.
Implementation science can help us to understand the reasons behind the inability to scale up EPR adoption across NHS trusts in a timely fashion. Researchers have identified the need to look at individual behavioural issues (micro-level), such as resistance to change, organisational issues (meso-level) in terms of change management, and operational readiness, as well as system behaviour aspects (macro-level) including resourcing, interconnectivity and infrastructure.
Factors which complicate the implementation of EPRs, and which need to be considered in a collective fashion to avoid unnecessary delays, include:
Micro-level and individual user adoption of EPR

Consider equally staff who proactively support EPR adoption (innovators and early adopters), those who are unconvinced and passively resist (late adopters) and those who actively resist the change (laggards). A well-adopted EPR by clinical and operational end-users can lead to good quality data collection which can enhance clinical coding and reporting for the purpose of evaluating and improving care.
Engage with the public and consider patient needs to minimise the digital divide in EPR and patient portal adoption between the digitally literate, affluent citizens and the vulnerable or digitally illiterate ones. The implementation of an integrated EPR should capture population health data to enable predictive analytics and personalised care, bridging the digital health divide in access to care.
Be aware that moving from legacy systems to a single EPR may seem counter-intuitive for end-users as EPRs often don't provide the same workflow adaptability, resulting in poor adoption and multiple workarounds. This paradox needs to be reconciled with the long-term benefits of a single EPR in terms of care coordination and patient safety from having all medical care documented in one place.

Meso-level and organisational readiness to change

Ensure robust organisational IT infrastructures, strong wi-fi connectivity and an individualised device strategy that meets the needs of all users, including community and social services. Such requirements need to be identified early in the EPR implementation journey and at the point of end-user workflow design.
Consider end-user workflow design at the beginning of any EPR journey. Instead of trying to retrofit technologies into clinical journeys and pathways, there should be a more concerted approach to define what good looks like for patient pathways. This can be achieved by investing in patient and clinician user groups early in the EPR implementation journey. Together, they can identify pain points, and transform pathways through end-user design thinking.
Select a defined number of EPR benefits which would add most value to patients, staff, the organisation, and the healthcare system. Hundreds of benefits may seem daunting and will take people's energy away from the those which are meaningful to most stakeholders. A small, well-defined and easily measurable benefit catalogue could help end-users relate to the EPR purpose early on in the implementation journey.
Remember, management of organisational change requires sound leadership at all levels: executive sponsorship, digital health leadership at Board level, middle management support and front-line agency and accountability. Defining organisational-specific readiness criteria and adhering to those timelines requires an organisation-wide focus around the EPR purpose. This focus should strengthen closer to the EPR launch and should be anchored on common vision and values. Adequate policy and process standards, continuous knowledge transfer, training and workflow simulation should be supplemented with excellent communication channels up and down the organisation.

Macro-level and system infrastructure, interconnectivity and resourcing

Ensure an organisational EPR is accessible to all partners in an integrated care system. The interconnectivity of medical records benefits patients and staff and ensures better coordinated care, improving clinical effectiveness and patient experience, wherever patients seek care in their system. There is often a time lag between different ICS providers in getting their EPR implemented, which delays the benefit of an integrated EPR in terms of patient care coordination. This delay can be difficult for clinical informatics teams and can lead to increasing costs from retaining legacy systems.
Build a digital infrastructure that enables systems to proactively care for patients, prioritises community over hospital care and enables secure digital communication between patients and clinicians. This has to happen concurrently with EPR implementation. One example is the implementation of a single patient portal within integrated care systems which enables patients to have access to their medical record.
Ensure  joined-up resourcing for EPR implementation amongst system providers. This can lead to talent creation and retention, knowledge sharing and workforce sustainability. Training staff to implement EPR systems is an expensive undertaking. It is in the best interest of ICSs to train and retain their own staff who will comprise the system informatics teams of the future.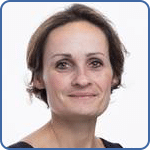 Penny Kechagioglou is CCIO, deputy chief medical officer, and consultant clinical oncologist at University Hospitals Coventry and Warwickshire, as well as vice-chair of Digital Health's CCIO Advisory Panel.