Two senior figures at the British Medical Association have said they will step up the organisation's lobbying activity once the Health Bill is published.
News
More than 110 GPs have signed an open letter in the British Medical Journal criticising the leadership of the BMA and its stance on the NHS white paper reforms.
News
The NHS is facing a 'defining year' in which it may need to make even bigger efficiency savings than so-far planned to avoid rationing as it embarks on its latest round of reorganisation.
News
The Department of Health may be planning to move quickly on plans to let patients email their doctors and get access to 'unpolished' data.
News

One of EHI's big themes in 2009 was the impending financial crunch on the NHS. Yet the real impact of the need to make £20 billion efficiency savings was not felt in 2010.
News
Lyn Whitfield looks back over some of E-Health Insider's big stories of the year.
Feature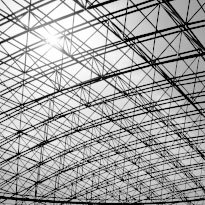 The Operating Framework for the NHS in England 2011-12 focuses on keeping control of finances as the latest round of reorganisation is implemented.
News
The government has set out its plans for pushing ahead with a massive shake-up of the NHS in England.
News