The Care Quality Commission has urged healthcare providers to encourage patients to use technology to monitor their condition, as part of a package of changes to close variations in care.
News
Leeds Teaching Hospitals NHS Trust has signed a £1.8m contract with CSC for its Medchart electronic prescribing and medicines administration system.
News
PCTI's document management software Docman has received full approval to be ordered as a centrally-funded system under the new GP Systems of Choice framework.
News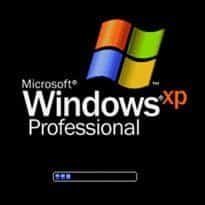 More than two thirds of respondents to a short EHI survey say they have not migrated off Windows XP six months after Microsoft ended its support for the obsolete operating system.
News
The chief information officer of the NHS Wales Informatics Service ended up in health by "accident", but he is now leading work on many new systems. Sam Sachdeva met him.
Feature
The NHS Wales Informatics Service is tendering for a community care information solution to integrate social care, community and mental health services across Wales.
News
Herts Urgent Care is working with Advanced Health and Care to connect to the Medical Interoperability Gateway and access real-time patient data from three different primary care systems.
News
Homerton University Hospital NHS Foundation Trust is set to go live by the end of the month as a first-of-type site for a nationwide Child Protection Information Sharing project.
News
More than 600 people made their way to Camden's Roundhouse for the EHI Awards 2014 in association with CGI. EHI's editorial team spoke to the winners as they picked up their awards from comedian Josh Widdicombe.
Feature
An innovative sexual health clinic, that uses technology to offer a fast, automated service to most of its users, emerged as the overall winner at the EHI Awards last night.
News