Emis Group has reported a 30% increase in annual revenue for 2014, saying its performance was buoyed by growth in the community health sector and major deals in secondary and specialist care.
News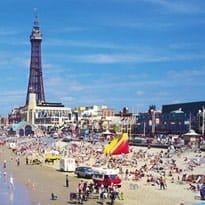 Blackpool Teaching Hospital NHS Foundation Trust is to use Emis Web to integrate its community care throughout Blackpool, Fylde and Wyre.
News
Doctors in the cystic fibrosis units at Leeds Teaching Hospitals NHS Trust are using Emis to improve patient care and reduce their use of paper after upgrading to the latest version of the software.
News
Emis is using the Apple HealthKit platform to create a personal health record that is integrated with its Emis Web GP and clinical system.
News
NHS Greater Glasgow and Clyde has implemented a bespoke version of Emis Web to build a single shared child health record, while it helps Emis to develop its child health functionality.
News
GP Neil Paul says some clear thinking is needed about where IT can be used to meet patient demand and save the NHS money, and where it will make things worse; but a couple of real cases show the difference pretty clearly.
Feature
Liverpool Community Health NHS Trust has deployed 1,500 tablets to give its staff access to Emis Web in the community.
News
Liverpool has pioneered information sharing in healthcare, but now it has a strategy to take things to a whole new level. Lis Evenstad reports from the annual iLinks conference.
Feature
Emis Group says its acquisition of Ascribe has made "positive contributions" to the company's bottom line, as it prepares to announce its half year results.
News
Patients in central Manchester are given extended access to GP practices as part of a data-sharing project.
News