A west London pilot integrating TPP's SystmOne with the Medical Interoperability Gateway is in a final round of testing and will conclude next month.
News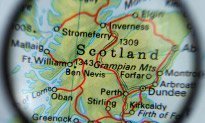 More than 60% of Scottish GP practices are live with the new Key Information Summary for patients with complex care needs.
News
Healthcare Gateway has signed a contract with TPP to share SystmOne data via its Medical Interoperability Gateway.
News
Hammersmith and Fulham GPs have begun a wholesale switch to TPP due to be completed by next March.
News
Emis and INPS are concerned about the procurement process for GP IT systems by four London clinical commissioning groups that have reportedly voted to switch to TPP.
News
INPS has migrated more than 600 English GP practices to a new cloud-based delivery service for its Vision GP system.
News
NHS Wales has started rolling out a centrally hosted IT service to its GPs, who have a choice of Emis Web or INPS' Vision 360.
News
Just 61 GP practices in England are offering patients full online access to their patient records.
News
GP system suppliers are on track to implement the General Practice Extraction Service from this month.
News
The government has promised that patients will have online access to their GP records by 2015; yet enthusiasm from GPs and patients is limited. Fiona Barr asks why.
Feature