Clinicians at University Hospitals of Morecambe Bay NHS Foundation Trust are to obtain key patient information from local GP practices via the Medical Interoperability Gateway, using Lorenzo.
News
NHS Scotland is deploying PCTI's Docman document management system in the country's prisons.
News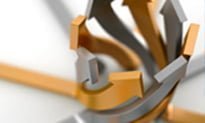 GPs and community services in Cumbria are streaming live into a shared patient record that can be viewed in some out-of-hours providers via Healthcare Gateway's medical interoperability gateway.
News
NHS Scotland has chosen INPS' Vision system for 16 prisons in a contract worth more than £300,000 over five years.
News
Healthcare IT supplier INPS has announced that NHS Coventry has ordered its Vision 360 clinical data sharing solution to support its referral management centre.
News
The GP Systems of Choice scheme is to be extended until the end of March 2013, while the Department of Health decides who will be responsible for IT services in the new NHS.
News
More than 25% of GP practices in Wales are now feeding information into the country's summary record via INPS's Vision 360 data sharing solution.
News
The Scottish LMC's conference has heard complaints about the high onward referral rate of NHS 24 and the cost of migrating from the failed GPASS GP system.
News
INPS has announced that NHS Westminster is to use its Vision 360 system to share information with out-of-hours and unscheduled care settings.
News
The Department of Health has stopped any more primary care trusts from applying to take part in Release 2 of the Electronic Prescription Service, blaming slow progress from system suppliers.
News