The Department of Health's most senior civil servant has warned that publishing the risk register for the government's health reforms would have an "insidious" effect on the workings of government.
News
One of England's cluster strategic health authorities has identified the government's health reforms as posing a risk to its IT and information plans.
News
The Health and Social Care Bill returns to the Lords today, amid increasingly strident opposition to key elements of the government's plans to reform the NHS.
News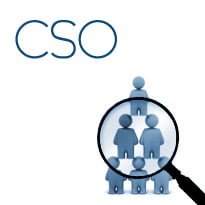 NHS Northamptonshire has selected software from Civica to help it supply information to its clinical commissioning groups.
News
The Royal College of General Practitioners has become the latest royal medical college to urge the government to withdraw its Health and Social Care Bill.
News
A consultation on potential indicators for the 2013-14 Commissioning Outcomes Framework has been launched.
News
Health secretary Andrew Lansley is being put under further pressure to agree to amendments to the Health and Social Care Bill designed to enact his 'Liberating the NHS' reforms.
News
The majority of primary care trust clusters are planning to set up their own commissioning support organisations for clinical commissioning groups, it has been reported.
News
The Commons' health select committee has warned that the NHS is falling behind on the 'Nicholson challenge' and being distracted from it by the latest reforms.
News
In the first of a series of articles looking at health informatics services, Rebecca Todd speaks to Kent and Medway Health Informatics Service about its business intelligence service.
Feature