University of Salford lecturer Dr Nick Hardiker has won the Virginia K. Saba Informatics Award for his contribution to nursing informatics.
Interoperability
1
NHS Digital has endorsed a national campaign to encourage digital training for nurses at the launch of its inaugural e-nursing week.
CCIO Network
1
East Lancashire Hospitals NHS Trust and Caradigm have turned several paper nursing forms into electronic documents.
Analytics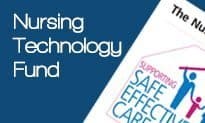 Evidence of the benefits of many Nursing Technology Fund projects is "scarce", a report commissioned by NHS England reveals.
Clinical Software
Leeds Teaching's CNIO has moved from a reluctant IT convert to a nursing informatics leader during her 20 years in the NHS. She spoke to Sam Sachdeva.
CCIO Network
GP Neil Paul says it's time to stop talking about big data and tech funds and do something useful – like give every district nurse in the country an iPad.
Feature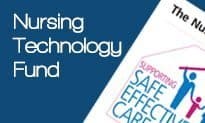 Further details about the second round of NHS England's Nursing Technology Fund, including an expansion of eligible organisations, are set to be released shortly.
News
Northern Devon Healthcare NHS Trust is deploying a new system to help ensure that staffing levels are always aligned with the numbers and needs of patients on the wards.
News
The £100m Nursing Technology Fund is open for bids from today, NHS England has announced.
News
EXCLUSIVE: The £100m Nursing Technology Fund is due to open this week and an initial round of funding will be awarded before Christmas, EHI understands.
News