Find out how Greater Manchester Mental Health NHS Foundation Trust turned to Specops Password Policy to address its weak password problem which was blocking it from achieving Cyber Essentials Plus accreditation.
Cyber Security
After recent figures revealed that families are having to wait up to five years for an NHS Autism assessment, Health and Care Innovations explored what could be done digitally to adapt the current 'referral' model into an 'immediate' programme of care, where families are supported to 'wait well'.
Clinical Software
When orthopaedic doctor Harry Lykostratis spotted a problem in his department, it was natural he turned to digitisation to solve it – he's been developing software since his teens. In our latest Industry Spotlight, Claire Read speaks to the founder and managing director of Open Medical to find out more.
Clinical Software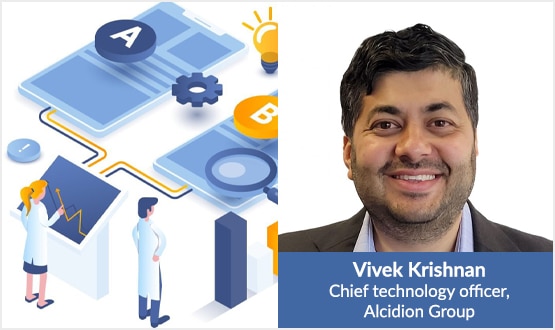 The future of healthcare systems may be open, but how are we going to get there? asks Vivek Krishnan, chief technology officer at Alcidion Group. There's no doubt that OpenEHR and FHIR will both have a role to play, however, the UK seems to be focusing on OpenEHR – when FHIR has a lot to offer trusts and suppliers.
Interoperability
6
Tim James is a nursing executive with Cerner. He has many years of experience as a paediatric nurse working in the NHS, and is co-chair of the RCN's eHealth Forum. He shares his passion for making the EPR sustainable with Digital Health.
Shared Records
Dr Sam Malins has led a number of mindfulness-based cognitive therapy (MBCT) group programmes for people who have experienced cancer diagnosis and treatment. The groups aim was to improve symptoms of anxiety and depression for people who have had cancer, because there can be double-to-triple the risk of these problems for them, compared to the general population.
Digital Patient
Cloud has often been billed as a transformative piece of technology in healthcare. This white paper,created by Signify Research and sponsored by Change Healthcare, will explore some of the challenges of moving enterprise imaging to the cloud and how they could be addressed.
Infrastructure
Integrated care systems (ICSs) are likely to acquire statutory footing at some point in 2022. Maja Dragovic looks at how big a role digital will play in establishing connected care within ICSs.
Shared Records
Attacks on passwords are on the rise so what exactly makes them specifically vulnerable? This white paper from Specops Software looks into both the human side and the tech side of why passwords can be seen as the weakest link in an organisation's network.
Cyber Security
The coronavirus pandemic has changed many aspects of everyday life, including healthcare. In this Digital Health Special Report, Andrea Downey, explores what impact Covid-19 has had on the development of virtual care.
Digital Patient