The explosion of online GP services in recent years means patients can eschew visits to their GP surgery in favour of video consultations that can be carried on a smartphone. After all, why wait weeks for a face-to-face meeting with your doctor when you can been seen in minutes from your sick bed?
While the bureaucratic landscape for GP apps remains muddy, the demand of such services, combined with the void left by the NHS in this area – means the popularity of such services is only going to rise.
videoDoc, established in Ireland in 2014 before reaching UK shores last year, offers online consultations and GP services from £20 a pop.
Unlike Babylon and its counterparts, videoDoc is geared towards the B2B market; or "D2B" – doctor to business – as the company likes to label it.
The platform both employs doctors directly and uses doctors who work out of their own practice, or by appointment.
London-based GP Dr Kichu Jayakumar has been practicing medicine since graduating from the Royal College of London in 2014.
She began working for videoDoc at the end of last year, after developing an interest in the growing trend in video consultations.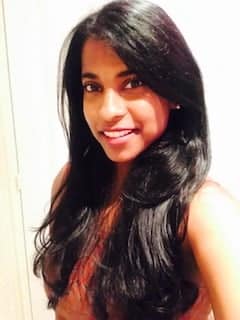 Doctor by day, doctor by night
"I found it interesting and convenient, and I wanted to gain some experience working in this way," Dr Jayakumar tells Digital Health News.
"I work at an out-of-hours clinic in the daytime until around 4pm and then I go online and provide consultations with videoDoc in the evenings."
Patients are able to access videoDoc services via a mobile device between 8am – 10pm, thus making it easier for patients working 9-5 jobs who struggle to get to their own GP typical office hours.
"The major benefit to the patients is the convenience," says Dr Jayakumar.
"There is either no, or just a few minutes waiting time. They can get an expert medical opinion from the convenience of their own home, at work or even while on holiday."
Dr Jayakumar suggests that having quick access to a medical professional discourages patients from unhealthy self-diagnosing habits.
"Having a video consultation provides much more peace of mind than googling symptoms, which risks patients being misinformed and perhaps even self-medicating.
"You would be surprised to know just how many diagnoses can be made accurately solely from the medical history given by the patient and without having to physically examine the patient."
After a consultation, clinicians have the option of providing prescriptions, referral letters or sickness certificates based on the diagnosis.
This remains a sticky issue for sceptics of online GP services, who have argued that patients are too easily able to acquire sick notes or prescriptions that may not be necessary.
A recent inspection of online primary care providers conducted by the Care Quality Commission (CQC) found that 43% were not found to be providing what it deemed as safe care.
It also deemed that some online services were offering prescribing "that was not in line with evidence-based guidance".
Not a replacement for traditional GPs
Dr Jayakumar acknowledges that not having the patient in the same room can create difficulties in reaching accurate diagnosis for more complex cases.
"Since a patient's medical history is very often given subjectively, it is always important to really take some extra time to analyse this. However, history-taking can be time consuming especially in 10-minute consultations.
"More complex health issues are difficult to manage in video consultations so in these cases we would always recommend seeing a GP in person."
It would be short-sighted to suggest apps that facilitate easier access to doctors don't have a key role to play in future healthcare delivery. Before they can establish a secure foothold in the health ecosystem, however, they must prove that they can contribute to solving current pressures in primary care, rather than adding to it.
Damian Kissane, co-founder and CFO of videoDoc, points out the such apps aren't intended as replacements traditional doctors.
"We are a complementary service. The people who choose to use our service are taking a burden off the NHS every single day," he says.
"Essentially, it's a sector which has a positive contribution to play in the overall mix of healthcare in the UK."