Bad news about his own health, brought home to Huma's Dr Mert Aral the urgent need for digital tools to unlock personalised risk assessments
It was a complete shock. At age 35, there on my abdominal aorta was an atherosclerotic plaque. I'd been having stomach pains and a routine investigative abdominal CT scan revealed the early signs of atherosclerosis. Blood tests confirmed my highly abnormal cholesterol profile. LDL (low-density lipoproteins) and triglycerides were off the charts and my good cholesterol (HDL) was as low as can be.
I wasn't obese, I didn't smoke, I thought I was in reasonable shape, yet I was at a significantly high risk of cardiovascular disease (CVD). Having worked as a cardiology registrar for many years treating patients with heart attacks, I had seen young men and women presenting with chest pains, some with devastating outcomes. I never thought I could potentially end up in the same situation, but I suppose those patients didn't either.
Primary prevention is the ultimate cure for CVD, so I started to make changes to my lifestyle to ward off a future heart attack or stroke. I adopted an intense exercise regime and lost weight but even though I became stronger and fitter, my cholesterol levels didn't budge until I overhauled my diet too. Change wasn't easy, but I was propelled by a desire to see if I could defer taking statins – the pharmacological option to lower blood cholesterol levels. And it worked.
It has been four years since that initial scan, and my cholesterol profile has completely normalised. Preventative cardiology is personal for me – and I believe that digital healthcare could make it personal for everyone.
Cost-effective scalable solution
The pattern of CVD across the world is complex. For decades it has risen in almost all geographies aside from some high-income countries. Where there have been declines, the pandemic has stalled these decreases1, and worryingly, when standardised for age, the rate of CVD has begun to rise in places where it was previously declining2 CVD remains the leading cause of death globally. Almost 18 million people died from CVDs in 2019. Of these deaths, 85% were due to heart attack and stroke.3
.
Despite the significant improvement in our understanding of the underlying pathology and advances in treatment strategies over the last few decades, a cost-effective, scalable approach to preventing CVD events in the first place is still lacking.
We all know that a healthy lifestyle promotes wellbeing, but this is too generalised and we feel it 'doesn't mean us'. It's easy to ignore ads promoting the benefits of exercise, to walk by posters telling us to lose weight, or to bin leaflets on stopping smoking. Real power lies in quantifying personal risk of CVD through assessment of characteristics unique to each individual – what they mean for our individual risk of CVD. This is where scalable digital technologies can make the difference, especially when healthcare systems are limited in resources, overstretched, expensive and still operating in a reactive manner.
Evidence for digital benefit
As chief medical officer of digital health company Huma, I'm proud of the new cardiovascular initiatives we've launched with partners which are designed to help millions of people become more aware of their own CVD risk and take action.
Together with Bayer we currently have a campaign running across the United States encouraging people to take a brief web or app-based assessment, underpinned by our peer-reviewed algorithm, which accurately estimates an individual's CVD risk over the next decade4.
These types of risk assessment tools have historically been designed to be used by clinicians, relying on data such as blood pressure or invasive blood tests. Our goal is to empower everyone, regardless of where they live, their background or socioeconomic status, to be able to assess their individual risk of CVD and initiate a conversation with a healthcare professional if deemed necessary.
The Bayer campaign aims to reach more than 100 million people who may be at risk of CVD across the US with actionable insights to help improve their heart and overall health.
In a similar initiative, across North London, in partnership with UCLP and Camden Health Partners, we are increasing the number of primary care health checks through a digital-first approach, helping capture those who would otherwise fall through the net when it comes to understanding their CVD risk.
Huma has a history of working in CVD. Together with researchers from Stanford University School of Medicine, our Decentralized Trial in Atrial fibrillation Patients study was one of the first peer-reviewed assessments to examine whether a fully decentralised clinical trial (DCT) would be feasible and effective for patients with a heart condition. It certainly was. The study, known as DeTAP, saw rapid recruitment (94% of patients signed up for the study in just 12 days) and high engagement; patients who otherwise failed to comply with their treatment regime showed an increased adherence to medication when linked remotely through a digital interface to their clinicians.
In Wales, we successfully demonstrated that remote monitoring of patients with heart failure can improve patient experience, outcomes and the overall efficiency in care delivery8.
There are plenty of novel therapies available in heart failure but identification of the right patients who can benefit from these treatments remains a challenge. We were able to show significant reductions in treatment optimisation times, upgrading patients to the newer, highly effective medical therapies much earlier in a guideline-directed manner.
During the pandemic we worked with the Royal Brompton and Harefield Hospitals in London to monitor large numbers of cardiac patients awaiting surgeries and interventions9. Clinicians were able to review patients much more closely, spot any signs of deterioration early and reprioritise their surgical lists accordingly. A simple, yet highly effective intervention that can save lives.
Early adopter of digital
We have built on existing foundations: cardiovascular medicine was an early adopter of digital innovations. A 2015 meta-analysis of 51 studies assessing the impact of digital innovations showed a 39% reduction in CVD outcomes accompanied by reductions in weight and body mass index, compared to controls10. And a 2019 review found that heart failure and stroke were the two most common conditions managed with digital health interventions.
Post-pandemic, when many people are eager to take greater control over their healthcare journeys, the time is right for global CVD prevention and management through widespread adoption of digital interventions. We no longer need to wait to see the doctor for a check-up, for that random blood test to show an abnormality, for an unrelated scan to pick up an incidental finding of a plaque, or end up in the hospital with that first heart attack without any prior warning. It's time to take matters into our own hands and be proactive about our health – the digital tools are here and available to enable us.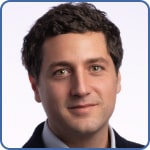 Dr Mert Aral is chief medical officer of Huma.