A healthcare platform that connects patients with lifestyle and disease management coaches is being trialled by the NHS as a possible means of preventing and managing diabetes.
Digital Patient
1
More than 6,000 devices designed to prevent strokes are to be rolled out as part of a national campaign that could save the NHS £81 million a year.
Digital Patient
6
A free matching service that links up health technology startups with experienced mentors has been launched to help identify what they are likely to need as they move from idea, build, launch and growth and investment stages.
Digital Patient
Hyland has signed an agreement to acquire the OneContent business from healthcare IT solutions provider Allscripts. The deal is expected to close in the second quarter in 2017.
Digital Patient
George Eliot Hospital has been recognised as a Quality Data Provider after successfully completing a national programme of data audits.
News
An online quiz has been launched to help understand what lies behind the fear of finding out about medical conditions – or 'FOFO'.
Digital Patient
Anna Knack of RAND Europe looks at how virtual reality and augmented reality could transform the healthcare sector, from improving health outcomes and incentivising healthy behaviour to impacting the job market.
Digital Patient
The on-demand healthcare provider that offers to deliver a doctor to your door has expanded its service thanks to increased funding.
Digital Patient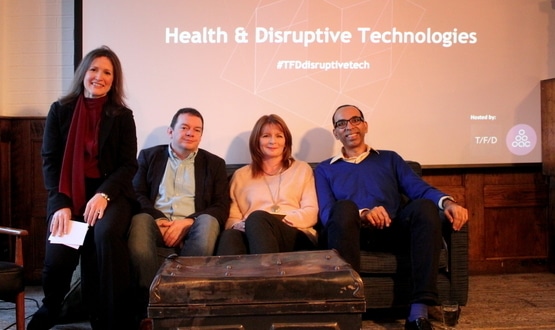 The power of the consumer and a lack of innovation in the social care sector were some of the topics discussed at a health and disruption panel in London.
Digital Patient
A mental health and wellbeing text service aimed at young people called Buzz Us has been commissioned across North Yorkshire by the NHS Hambleton, Richmondshire and Whitby CCG.
Digital Patient