Six Scottish SMEs awarded contracts with NHS Scotland to drive treatment and patient innovation in dermatology, diabetes and Inflammatory Bowel Disease.
Digital Patient
1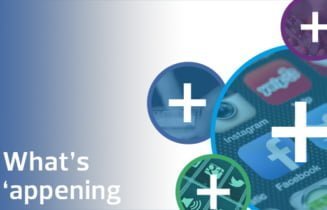 Digital Health's September app and mobile round up involves an app to help those with Tinnitus, a glucose reader that will help diabetics and an early warning device for pregnant women. 
Digital Patient
In Cupertino, California yesterday Apple made a slew of product announcements that significantly evolve and add to the digital health capabilities of its platform and devices.
Digital Patient
Jeremy Hunt used his keynote speech at the Health and Care Innnovation Expo to announce a series of new promises on online access to healthcare information, with a view to ensuring the next 10 years come to be known as the NHS's "patient power decade".
Digital Patient
8
Evergreen Life app which allows patients to access all their medical information has now integrated with three major GP suppliers.
Digital Patient
16
NICE is to set to publish the first results from a new programme assessing how effective digital therapies are in treating anxiety and depression.
Digital Patient
Health Secretary Jeremy Hunt says every patient in England will be able to use an app to access their medical records and book GP appointments by end 2018.
Digital Patient
19
Anytime Doctor, an online medical service provider, has been heavily criticised in an inspection report by the Care Quality Commission (CQC).
News
There has been an increase in the use of connected care technologies in UK healthcare in the last 12 months, according to a new report commissioned by Philips.
Digital Patient
Barnsley Hospital NHS Foundation Trust patients take advantage of new digital appointment letter service contributing to a decline in DNA rates.
Digital Patient
14