A healthcare signposting app and website reportedly suspended over clinical assurance concerns is hoping to resume service by the end of this week.
Digital Patient
MPs investigating the biggest ever loss of NHS medical correspondence have been told that 162,000 extra documents went missing, beyond the 702,000 pieces of NHS correspondence already known to have been undelivered.
News
3
Nokia's decision to focus on growing digital health trends will affect jobs in the UK, Finland and the US. It will also halt virtual reality investments.
Digital Patient
1
Portsmouth Hospitals NHS Trust has implemented a new portal that allows patients to receive and respond to appointment letters digitally.
News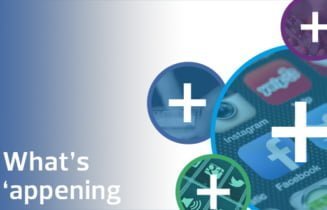 This month's round-up from the world of healthcare apps and disruptive technologies includes a personalised treatment app for people with diabetes.
Digital Patient
1
Prince Harry, The Duke and Duchess of Cambridge have reconfirmed their commitment to the issue of mental health with the announcement of a £2m investment.
News
4
AXA PPP healthcare has delved into the new phenomena of autonomous sensory meridian response in a bid to relieve Brits from sleepless nights.
Digital Patient
1
Doctors will now be able to collaborate on clinical problem solving through a new smartphone app developed by Doctors.net.uk
News
2
HR Healthcare Ltd, which was suspended by the Care Quality Commission for failing to comply with standards, is operating again after passing inspection.
Digital Patient
A London hospital recently trialed a new digital health device assisting patients to manage their stress and anxiety before surgery.
Digital Patient
3