University Hospitals of Leicester NHS Trust's (UHL) use of Accurx's patient messaging has seen its waiting list shrink by 10%.
Digital Patient
An internal memo has revealed the company has determined that Amazon Care was not "the right long-term solution" for customers.
Digital Patient
Milton Keynes University Hospital (MKUH) have announced that patients will now be able to use their single NHS login to access their MyCARE patient portal.
Digital Patient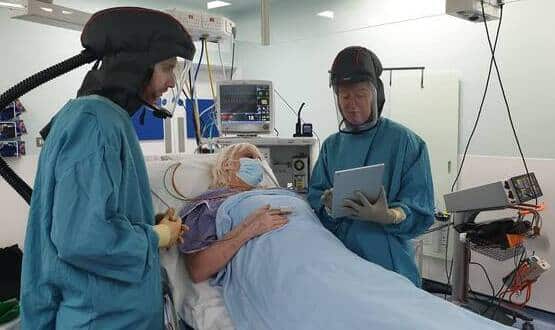 CardMedic have won their first major US contract since winning Pitchfest 2022 after signing a deal with Nor-Lea Hospital District.
Digital Patient
The NHS is trialling the use of cutting-edge high tech smart goggles that will be worn by community nurses on home visits to free up time with patients.
Digital Patient
A recent Digital Health roundtable with Virgin Media O2 Business explored the tricky issue of digital exclusion and why there is not just one solution.
Feature
Kingston Hospital NHS Foundation Trust has enhanced its digital maturity by launching a new Patient Portal to put patients in control of their healthcare.
Digital Patient
3
Macmillan Cancer Support has teamed up with Big Health to offer cancer patients free access to apps that support mental health.
Digital Patient
The myGP app has added another delivery service to its platform, welcoming Pharmacy2U for users looking for repeat prescriptions.
Digital Patient
The Royal Wolverhampton NHS Trust and University Hospitals Birmingham NHS Foundation Trust have both ended their partnerships with Babylon.
Digital Patient