A new blood pressure monitoring system has been launched that that enables users to track and graph their blood pressure, and then share the information, using their iPod touch, iPhone or iPad.
News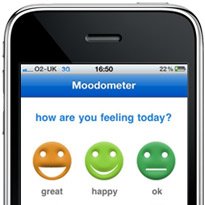 2gether NHS Foundation Trust and application developer Mubaloo have launched an app that allows users to monitor their emotional well being and get advice when they are feeling down.
News
Former health minister Professor Lord Ara Darzi has launched an iPhone app that allows users to rate NHS services and create a basic medical record they can share with health professionals.
News
Smartphone applications will enable the mHealth industry to reach 500m Smartphone users by 2015, a new report by German firm research2guidance claims.
News
More than 500 medical students at the University of Leeds have been given iPhones so they can access progress files, assessment modules and educational tools as part of their studies.
News
NHS North West is running a Web 2.0 Accelerator Programme. Sarah Bruce finds out more.
Feature
NHS Bristol has launched a free iPhone application to provide patients with information on NHS services in its area. The primary care trust said its application, which can be downloaded from iTunes, is the first of its type in the UK. The application provides details of every health service in Bristol, including GP practices, walk-in […]
News
The Department of Health has launched an iPhone application to help people stop smoking. The application was launched today by public health minister Gillian Merron to coincide with No Smoking Day. The DH said the application was the first official NHS Quit Smoking app for the iPhone and iPod Touch. The application provides daily hints […]
News
The Cabinet Office has published a ten year strategy for government ICT that emphasises the use of cloud computing and greater standardisation across the public sector.
News
The internationally renowned Mayo Clinic has announced plans to jointly develop and sell mobile phone health applications.
News