To what extent have mobile devices become a ubiquitous part of modern healthcare? That's the complicated question Digital Health Intelligence is exploring in its latest research, and we want your views.
News
6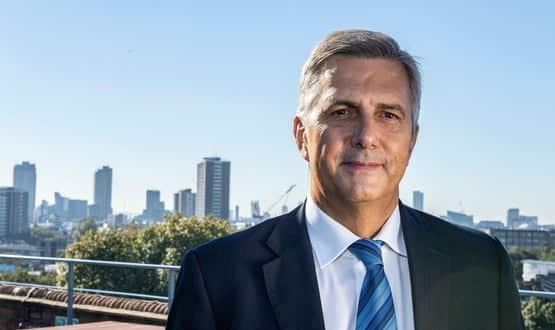 The companies are developing new apps for Servelec's Rio and Mosaic systems that will allow users to access critical patient info at the point of care.
Clinical Software
3
InterSystems has added new functionality to its electronic patient record and management system that enables clinicians to interact with information using a touchscreen device.
Clinical Software
2
North Manchester Community Service has deployed Emis Mobile across its entire workforce, allowing staff to access patient data on the fly, update medical records in real-time and book patients in for appointments via a mobile device.
Clinical Software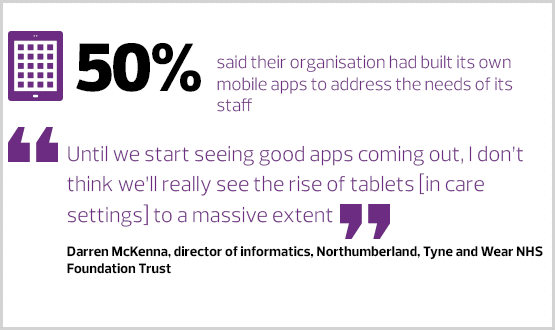 Against a backdrop of limited clinical apps from suppliers and constrained funding, NHS organisations are simply developing their own, research published by Digital Health Intelligence suggests.
Clinical Software
Claire Read reports on newly published Digital Health Intelligence research on Mobile Working in the NHS, which explores why there hasn't been a fuller uptake of mobile technology in the health sector, and how to overcome those barriers.
Feature
1
Servelec and enterprise mobility software provider Totalmobile have launched a joint solution aimed at health and care workers.
Clinical Software
5
In an old, red-brick workhouse in Preston is the nerve centre for a health IT infrastructure that stretches from Cheshire to the Lake District. Ben Heather visits the North West Shared Infrastructure Service.
Feature
The NHS needs secure applications for exchanging sensitive healthcare information. It doesn't need doctors and nurses sending texts and pictures from their mobiles.
Cyber Security
This white paper from Bittium sets out the case for mobile working in community healthcare, and discusses the technical issues that need to be addressed to make projects a success.
Infrastructure