The new secretary of state for health and social care has placed interoperability at the heart of his vision for the NHS. So is the long-standing nut of information sharing between systems about to be cracked? Jennifer Trueland investigates.
Interoperability
15
NHS Continuing Healthcare – a complex package of care funded solely by the NHS – is vital for many people living with complex health needs. Speedy assessment of applicability is naturally crucial. For Cheshire and Wirral CCGs, that used to be a challenge – and then they went digital. Karen Smith, service lead for NHS Continuing Healthcare and complex care, explains more.
Feature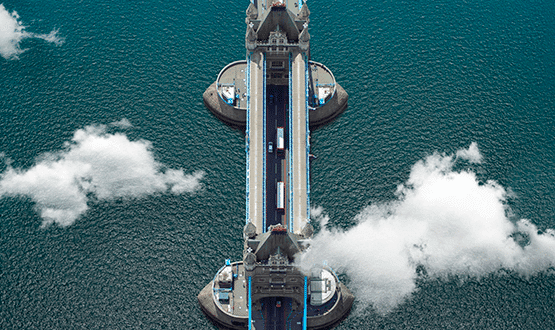 Enabling clinicians to spend less time on administration is an aim across all care settings. But with GPs receiving large quantities of information, the need in primary care is perhaps particularly pressing. Docman Connect provides a solution.
Clinical Software
Physical and mental healthcare interact in complex and significant ways, and yet traditionally the NHS has treated the two as separate issues. Can digital shared records help address this unhelpful separation and improve patient care? Jennifer Trueland investigates.
Shared Records
24
Deploying a core hospital system is a major undertaking for any Trust and can carry significant risk. System C has developed a standard deployment methodology, based on over 25 years of tried and tested experience leading to a 100% success rate.
CCIO Network
Complex portals projects can cost millions of pounds and take years to realise benefits, leaving users and project stakeholders frustrated. Felim McCarthy, senior clinical consultant at ReStart Consulting explains why, looks at how to avoid pitfalls, and considers other possible approaches to implementing shared care records.
Feature
The benefits of vendor neutral archives in healthcare have been well rehearsed. But could combining this kind of storage with the growth of cloud yield even more advantages for the NHS? Maja Dragovic investigates.
Infrastructure
Cybercrime is on the march and brings with it the risk of worryingly levels of disruption to vital services – healthcare chief among them. In May 2017, WannaCry ransomware affected a third of NHS acute trusts and gave an insight into the impact such attacks can have.
Cyber Security
If we truly want a fast-moving and innovative NHS then procurement processes that lock out small and medium sized enterprises need to change, argues Matt O'Donovan of WiFi SPARK.
Feature
After six years of growth – and with the promise of more on the horizon – staff at University Hospital Southampton NHS Foundation Trust decided to move its online patient service into the managed cloud. According to Kevin Hamer, the trust's IT development service manager, it is a change which was not challenge-free but from which benefits have almost immediately flowed.
Feature
14