The NHS chief clinical information officer adds to growing number of Health IT hats.
CCIO Network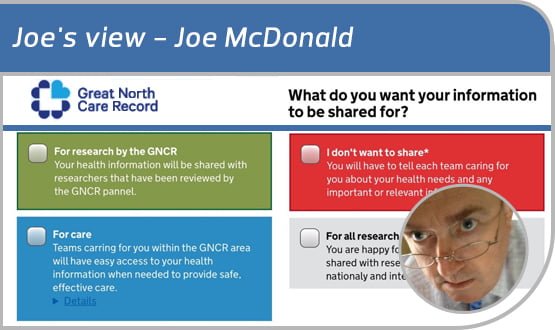 Joe McDonald has been thinking about retirement. But first he wants to defeat psychosis, which means gathering lots of data, which means getting the consent model right, which means starting with the Great North Care Record…
CCIO Network
The recipient of this year's CCIO award for clinical leadership talks to Lyn Whitfield about his career, Birmingham's shared care record, Patient Online, the need for more CCIOs in primary care: and biscuits.
CCIO Network
A successful implementation strategy, a network of clinical information professionals, and interoperable systems, should be the top three things on the government's digital to-do list, according to Robert Wachter.
CCIO Network
In his previous column, John Lockley noted that there is often a disconnect between "the centre" of the NHS and the frontline. This can be overcome, he argues, but only if managers embrace honest data collection and upward reporting.
CCIO Network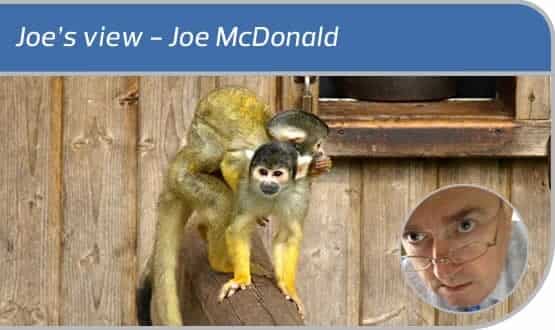 Joe McDonald knows that fairness is deeply ingrained in primates; so there were always going to be worries about the global digital centres of excellence programme. Now the Wachter Review is out, though, he says the NHS needs to focus on the positives.
CCIO Network
Members of the CCIO Network have warmly welcomed the report of US 'digital doctor' Robert Wachter, and its proposals to boost clinical involvement in NHS IT. Jon Hoeksma reports from Manchester.
CCIO Network
The much-anticipated review of NHS IT by US 'digital doctor' Robert Wachter says a significant proportion of healthcare IT funding needs to go on training and supporting chief clinical infromation officers. Jon Hoeksma reports.
CCIO Network
Dr Robert Wachter has said the "unrealistic" paperless 2020 goal should be discarded in his long-awaiting review into the digital future of the NHS, which also calls for more national funding for IT, and a further push on clinical engagement.
CCIO Network
John Lockley reviews some recent columns and finds a common theme; a worrying disconnect between the top of the NHS and the frontline.
CCIO Network