Special Report: Observations and Vital Signs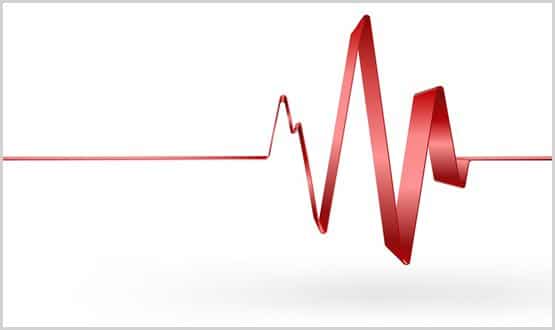 When Kate Murray reviewed her trust's ICNARC data, she could immediately see there was cause for concern and room for improvement.
The figures from the Intensive Care National Audit and Research Centre showed that many of the patients who were coming into the ICU had experienced cardiac arrest while on the ward. The frequent cause: a failure to spot that someone's condition was worsening and needed immediate attention.
Nursing staff and healthcare assistants were recording the vital signs observations that can help spot deterioration – things like pulse rate, and temperature, and blood pressure – but not always in full. And while the trust had an early warning score setup, through which risk scores are calculated for patients based on their observations data, the relevant staff weren't always being alerted when a score indicated a patient's health was worsening.
"We'd done some audit work which… suggested that the number of complete sets of [vital signs] observations that were done on the ward weren't great – they were below 90%," explains Murray, ITU and anaesthetic consultant at East Sussex Healthcare NHS Trust.
Need to improve track and trigger
"And our ability to do what we call track and trigger – where with a high early warning score you then have a response – was quite poor.
"So when we looked at it, we felt there were lots of patients out there on the ward that were deteriorating that weren't really being properly managed, and certainly weren't being referred in early enough to either our outreach team or our ITU team for us to be able to rescue."
Enter digital. The trust put in a successful bid to the 2013 Safer Wards, Safer Hospitals tech fund and began to implement an electronic observations system. Recording observations on paper and manually calculating early warning scores (EWS) became a thing of the past.
Ending manual calculation of early warning scores
Staff now enter observations onto iPod Touches, the EWS is automatically calculated, and a message displayed advising the user on the appropriate action. According to Murray, the result has been a significant downward trend in cardiac arrest rates on the wards and the elimination of some of the previous issues around data recording.
"Pretty much from the outset we improved to 100% completeness of our observations, so we got rid of that risk of omission. And immediately we got an accurate national early warning score for patients."
East Sussex Healthcare NHS Trust is far from the only organisation to embrace the electronic recording of vital signs. According to Digital Health Intelligence research, 40% of acute trusts now have such a system in place.

Next step: moving to automatic capture of vital signs data
Some are even investigating the use of machines which electronically capture vital signs data and can then share it automatically with track and trigger systems. At St George's University Hospitals NHS Foundation Trust, 145 'integrated vital signs machines' are in use.
"The machines send the result, which is more efficient and means correct scoring," reports Alizon Castillo, a clinical champion for the project. "And it gives the required response, which is the intervention. [Users] can see the scores for each parameter, and we use colour coding as well. So if they see a red score that means the patient's results are critical."
"I think there is [now] an expectation that all trusts will have electronic vital signs capture," comments Paul Arrowsmith, clinical sales specialist at Hospedia. The firm has recently begun to offer just such a system. It employs mobile technology as well as using the ability to convert the bedside entertainment units for which it is known into bedside computers.
Continues Arrowsmith: "I haven't been to a trust yet that when I've said we can now do this with the bedside units or by mobile [and] they've said: 'We don't want one of those.' They're all saying, yes, we need to do this – either earlier or later depending on funding availability obviously. I think it's seen as a standard part of a trust's architecture now, like a PAS."
Expanded range of patient assessments
With that shift in mentality established, many vendors are taking the opportunity to advance the uses for vital signs technology. Donald Kennedy, managing director at Patientrack – one of the earliest entrants to the e-obs market – explains the product now supports over 25 assessments above and beyond vital signs.
"Everything from VTE to sepsis to catheter and cannula management; diabetes to dementia to falls. We're picking up on some of the areas where technology can really be an advantage over paper."
Building a pooled repository of clinical knowledge
That includes its ability to creates a huge pool of easily accessible and searchable data. "That building repository of clinical data can become more and more useful around analytics, modelling and so on," argues Kennedy. "One of the areas we've found that to be particularly interesting is around acute kidney injury. We've worked with Western Sussex Hospitals NHS Foundation Trust around not just identifying AKI patients, but also is there a way we can predict AKI – the predictive analytics side of it.
"So we're starting to really leverage not just the data, but the ability of these technologies to move into more precision, more analytics. And we now have hundreds of millions of data points that are available for research and collaboration that really were not available before the digitisation of these clinical processes."
Moving vital signs obs into community
At Civica, meanwhile, staff are considering how electronic vital signs could move outside its traditional setting. The firm has partnered with Med eTrax to provide e-obs in the acute setting but also, reports John Hopkins, to "reach out into the community to help manage community nursing appointments and delivery of care."
The chief executive of Med eTrax explains: "Our view is that if you could have information sent into the community support team and presented in a dashboard facility, you could decide from the results coming in which patients need to be seen."
For Paul Volkaerts, MD of Nervecentre Software, the value of e-observations is increasingly in heralding a much broader shift in ways of working. "Vital signs are the most frequent interaction between a nurse and a patient," he points out. "Because they're the most frequent interaction then what happens is the tool for vital signs becomes the most frequently used tool."
Vital sign obs a first step to mobile nursing workforce
He continues: "What we generally say to people is that you will give all of your nurses mobile devices in order to capture vital signs, but that giving of the mobile device to a nurse will be the biggest transformation that happens.
"To me, vital signs is a use case of a mobile device. And so our goal really is to say how mobile devices revolutionise what happens within a hospital, and we want to exploit that mobile device for every single thing it can be used for."
It is a point of view which echoes that of East Sussex's Murray. The trust uses Vitalpac – another of the pioneers of the e-obs approach – and she says the system "has had a knock on effect in areas we didn't think about". That includes physiotherapists using Vitalpac to identify patients on oxygen, review their early warning score, and then target their resource to patients most able to mobilise. Speech and language therapists are doing something similar.
But perhaps the biggest impact has been on staff's ease with digital. Murray says the trust was "very digitally naive" prior to the introduction of Vitalpac. "We were not on a particularly good trajectory to be able to deliver the paperfree NHS. What has been really fantastic about Vitalpac is that we do seem to have managed to engage our workforce with it, much more so than with any other system that we've introduced.
Mobile working culture change
"And so it's meant that actually now it's driving the digital pathway forward. We've just launched our electronic document management system, which sits on an iPad as well as a desktop. And we've found that the culture had already changed – people were used to seeing iPads on the wards, they were used to engaging with electronic charts, and so the next step of having electronic document management has been a relatively straightforward one.
"It's been a really good stepping stone in terms of our digital journey," she concludes.