Special Report: RIS and imaging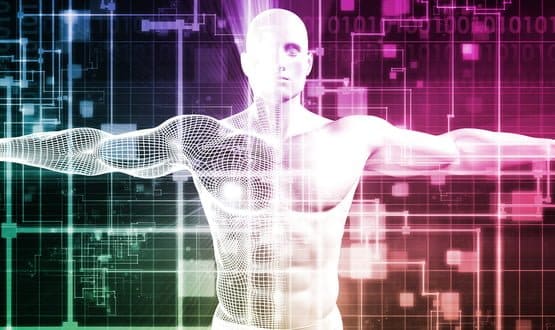 The song tells us love and marriage go together, as does a horse and carriage. If you were penning a healthcare IT version of this famous ditty, you might mention PACS and RIS.
For as long as these two types of systems have been in existence, they have been seen as interdependent. Radiologists have used picture archive and communication systems (PACS) to electronically review images, turning to a radiology information system (RIS) to track imaging requests and to share their findings.
But, to borrow from another song, the times they are a-changin'. As PACS and RIS have advanced, and as the needs of the market have evolved, the separate but complementary roles of each are becoming blurrier.
Stephen Fenn, consultant radiologist and radiology IT lead at Hampshire Hospitals NHS Foundation Trust, reports that an ever-growing need to share information has influenced this change. With increasing workloads, limited numbers of radiologists, and care which criss-crosses organisational boundaries, the value of being able to digitally share images is self-evident.
"But moving images is only half the story," reports Fenn. "You've got to move the request and the report and the money – the fee for doing all that."
In other words, exactly the sort of information that has traditionally sat in RIS systems. "I think the problem is going to be who's in charge of imaging nowadays and the patient journey? Is it in RIS, or is it in PACS?"
"Because certainly in our trust, like many others, we have RIS-based reporting, RIS-based work lists, all the workflow is through the RIS. But actually we're looking at a sharing solution which is based in the PACS.
"It shares the pictures and it shares the report at the end, but it doesn't help you share your workload, do on calls, share capacity, and share demand. So people are going to have to work out which is the prime system and which is most important to start sharing."
One thing is for sure: the topic of sharing and collaboration is uppermost in the minds of vendors – whether they supply a PACS, a RIS, or both.
Agfa Healthcare falls into the last category, but the language of its individual solutions is increasingly giving way to the idea of enterprise imaging. The focus is on providing clinicians with software which contains all the imaging information they could possibly need in one place.
"[There is] an increasing trend to use the imaging platforms for certain tasks that were traditionally done on a RIS," explains Grant Witheridge, the firm's managing director for UK and Eire. "So the imaging platform [is] used for reporting, as opposed to what has traditionally been done [with] a RIS with a link to a PACS.
"There's quite some efficiencies and benefits of having the reporting done in a single imaging application," he argues. "It takes a feed from the RIS, so you have no need to rip and replace a RIS back end if it's working for you. But using a modern imaging platform to deliver the reporting with all those heightened functionalities like voice recognition and structured reporting embedded in the imaging platform delivers quite a lot of speed and efficiency and accessibility gains."
Paul Jackson, Agfa Healthcare's head of marketing, admits the view of the future for PACS and RIS as separate entities depends in large part on who you talk to. "Obviously a predominantly RIS vendor will say the future is bright for RIS, and a lot of the RIS suppliers have established products.", Jackson said.
"But then there's another side of the coin that says actually why do you need five or six different pieces of scheduling software in a trust. [At Agfa] we're somewhere in terms of being agnostic about that, and saying actually enterprise imaging is what we're talking about, not just radiology – all the other imaging and managing of all the imaging, and potentially scheduling around the hospital. Now whether you have a RIS, our RIS or another's, it can be integrated so it's just once interface for the clinicians.
"The main purpose is to get those efficiency savings, but not only in terms of one hospital with imaging data, but through wider sharing."
That wider sharing is in part a product of the groups which formed following the end of National Programme for IT PACS and RIS contracts. Many trusts came together into consortiums to negotiate new contracts which covered a local patch.
"We're seeing cross-site reporting between institutions and trusts, within consortiums but also outside," reports Elaine Murphy, sales and solutions manager for healthcare informatics at Philips.
"So we're looking at sharing data – this is probably one of the main things we see in the market at the moment; shared images, shared reports, but also sharing non-imaging data like PDFs and documents."
At leading RIS provider Soliton, making that sharing possible has been a key area of recent focus. According to Bob Childe, national sales and commercial manager, new product Share+ has been very much driven by customer demand.
"It's a vendor-neutral, cross-boundary sharing solution, which means that any RIS and any PACS can be connected, and people can report, vet [determine which imaging procedures are needed for a patient], and schedule across multiple sites.", Childe said.
"Share+ has been driven by the market – by consortiums of trusts looking to join existing RIS and PACS together to offer cross-site reporting, and also by the vanguard and STP boundary changes."
That drive for organisations to work together in a more seamless way over larger geographical patches will be key to the further evolution of PACS and RIS products, Chide suggests.
"Boundaries in the NHS will change, and people haven't got the money to replace systems. Take three hospitals that have been told they've got to share resources and services across the three. What you would normally have to do is buy the same RIS or the same PACS to make it all work.
"Now with these types of solutions, whether it's ours or somebody else's, you can actually keep what you've got and put a layer across which enables that workflow."
Staff at HSS, the UK's other leading RIS provider, echo the need to support cross-boundary working. "We're seeing changes in organisations in the fact that activity is being carried out across traditional brick and mortar boundaries," Philip Brentnall, product strategy manager said.
"A user may work from multiple organisations but want to use the same software, or the same IT infrastructure, for the work they do. There's also a trend within radiology to support working at home.
"What we're doing is adapting our offering so that it is removing barriers to adoption outside of an organisation's [boundaries]; going to as near zero-footprint client as we can in order to enable remote access."
Ask Hampshire Hospitals' Fenn about whether PACS or RIS is likely to become the prime software system for radiology, and the prime means of sharing, and he reports "it will very much depend on personalities, experiences and money at local trusts".
But he has no doubt about the value of increased sharing, both as a means of meeting capacity challenges in radiology and as a means of improving patient care. The challenge, he says, is in negotiating the new boundaries which have popped up to replace the old ones.
"There are still boundaries between trusts that are outside groups [which have procured the same solution], or between adjacent groups. We still haven't got to the point technologically, politically, financially where that sharing is fully supported."
The technology point is certainly being addressed by vendors. But the political and financial part will – as is so common – fall to the NHS. Fenn knows neither is easy to negotiate, and wonders if national bodies might be able to play a part.
"I really feel either government or even the Royal College should be pushing harder to get regional sharing in place. I don't think they necessarily need to choose or mandate a technical solution – I think they should be describing almost an output-based specification as to what it should achieve, not how it should achieve it."
"What we need is somebody centrally preferably giving a little bit of money but certainly giving a bit more impetus politically to say, look, you've got a trust of 20 radiologists and they're a trust with 20 radiologists – if you work together, you can smooth out your peaks and troughs in demand, capacity, speciality interest cover.
"It's easy to see the significant improvements to patient care, turnaround times for exams. So that's where I'd like to see us go, but we still don't have sharing set up with one of our big local trusts, for various reasons."
"It's not easy," he concludes.