Special Report: Vendor Neutral Archive (VNA)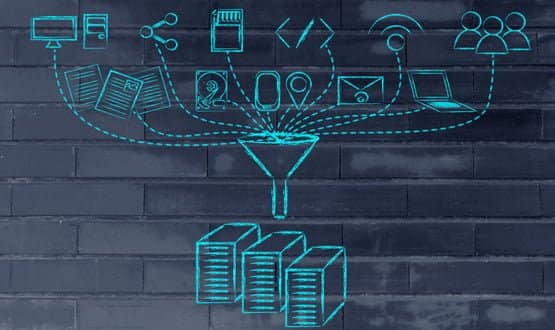 With the case for easy data sharing within healthcare being made frequently and at high levels, vendor neutral archives (VNAs) should arguably be enjoying their moment in the sun. But, as Jennifer Trueland reports, there is still a sense that healthcare trusts could go further in their use of such systems.
When Matthew Swindells addressed the 2017 Health and Care Innovation Expo in Manchester last month, he had a very clear message for IT vendors and for those working in the NHS.
Software providers should not be protective about data they considered "theirs", he warned, and NHS bodies should be tenacious – "really grippy" was his phrase – about only choosing vendors who helped to drive openness and data sharing into the system.
On the face of it, this should mean that the vendor neutral archive is about to have its moment in the sun. As a means of allowing an organisation's data to be stored in a single repository, and accessed by all who need it – regardless of the piece of software in which the data was created – the VNA is surely ideally placed to drive the openness that Swindells wants.
But even if this is the message from the top, there is little evidence that it is being universally heeded on the ground. While some trusts are forging ahead and using VNAs as part of a wider strategy to transform record-keeping, it seems others are failing to make the most of the technology and risk being left behind.
"We're at an interesting stage in maturity," says Mark Portlock, vice president for the EMEA region with Calgary Scientific. "In the UK, you have some organisations that have a clear vision and understanding of what they want the VNA to do for them. But there are still an awful lot that are trying to work out what it really is and what it can do."
At its most basic, a VNA is a store for standardised files that can be accessed by a range of applications. In England, many trusts bought them after the National Programme for IT came to an end in 2013 as a facility for storing radiology images. In many cases, the aim was to "future-proof" the archive, because it would not have to be converted to different formats if the trust then changed its picture archiving and communication system (PACS).
But Portlock believes that some trusts bought a VNA as a "point solution" – to deal with a specific issue – rather than as part of a wider strategy. Indeed, the lack of strategic thinking is an issue that is cited by many in the VNA and PACS space.
"A few years ago VNA was the buzzword, but how many are being used to their full potential beyond DICOM and radiology?" asks Charlie McCaffrey, managing director with Carestream Health UK Limited. "Very few, and today you don't hear a lot about it. There's a lack of joined-up strategy."
Persuading those working in the NHS that they should move to the next level with their digital archiving is understandably tough, he says. "PACS managers are flat out anyway – you can see the fear in their eyes if you ask them to do more. But they could make greater use of their asset, and bring other ologies in there."
Chris Scarisbrick, sales director with Sectra, believes it's important to look at the bigger picture. "A lot of what we do comes back to the Five Year Forward View. Health services have to be much more efficient and there's a lot less cash around."
VNAs can help, he says, because they contribute to care and quality. "Better diagnostics and better information, kept in a single place, lead to money saved down the line."
Typically, trusts are using their VNA for radiology, cardiology and breast images, he says. "They've typically got these ologies in place, and it's a good place to start, but these are the easy ones. Better trusts are looking beyond traditional borders and are spreading their wings, bringing in other areas such as dermatology, medical physics and retinopathy – and tons and tons of others."
This isn't as easy, he says, because the information isn't organised to the same degree. "This is where we are seeing a little bit of stalling. Trusts have done the low-hanging fruit – the biggest producers of medical imaging. But the smaller departments – often still paper-based – are much harder."
Jamie Clifton, vice-president product management and solutions at BridgeHead also urges trusts to think and act more strategically, but understands the challenges.
"I very rarely meet individuals who don't get the idea [of the potential benefits of making better use of the VNA]," he says. "But clinical teams and IT departments are still fire-fighting – they are asking 'what's most on fire today?' and dealing with that. It's not apathy; it's not that they don't get it."
When trusts do grasp the nettle, McCaffrey says the benefits can be huge, not least in allowing the sharing of records across boundaries, including between multi-disciplinary teams within the one department or hospital, or region-wide.
He points out that the ability to share images across the Mersey region, for example, is streamlining care and improving the patient experience. Quoting Dave White, a consultant radiologist at Aintree Hospital in Liverpool, he says that having a shared network and data sharing agreements means that from his office in Liverpool, White can report on a scan taken south of the Mersey in Chester by the time the patient has got off the table.
This kind of instantaneous, real-time reporting is good for the patient, who benefits from expert clinical input without having to travel far from home. It's also good for the NHS because it can deploy its clinical expertise over a wider area and cut delays in diagnosis.
McCaffrey believes that as STPs (sustainability and transformation plans) bed in throughout the NHS in England, bringing together groups of partners across wider localities, the benefits of interoperability and working at a greater scale will be realised. "In Chester and Merseyside there are 10-12 trusts all in the STP. Sharing services across networks has been a major success story."
So what else could be done to persuade trusts to take a more strategic approach and make the most of VNA technology? Clifton identifies a problem with the way systems are purchased. "The tendering process facilitates a siloed approach," he says.
Scarisbrick says that another issue is who is doing the purchasing. "If the decisions are being taken at an IT level, then they will look at the needs of a hospital. But when the purchasing decisions are taken by the interested department, they look after themselves."
He also points to a lack of clarity about what a VNA is and does – and says the name doesn't help. "There are a lot of different opinions about vendor neutral archiving. Ask 10 different people what is a VNA and you'll get 10 different answers."
Whatever it is called, however, the VNA has the potential to make life easier for health professionals and improve the quality of patient care, and nobody should lose sight of that. "What the clinician wants is to have as much information about the patient, available in the right place at the right time," says Scarisbrick.
He describes a scenario where a junior doctor, alone on a ward at night, can share an image with a senior colleague in real time, and get support to make clinical decisions. "That's the type of thing that needs to be implemented."
With benefit of more than three decades in the industry, McCaffrey has a mixed verdict on whether the VNA will come into its own and help meet the demands set out at Expo by Swindells.
"There's too much focus on the short term – it's about coping with next winter's flu, rather than looking more strategically about how you can do things better for the future," says McCaffrey.
"But I'm optimistic – there are some visionaries out there, and they are working to make a difference. At the end of the day we are all patients, and it's in all our interests to get it right."