Members of the public will be able to add data from wearable devices to their electronic patient record by 2018, according to Tim Kelsey, national director for patients and information at NHS England.
Digital Patient
In the second of his new columns, Digital Health News reporter Thomas Meek asks why mental health has seen as explosion of apps; and what needs to be done to get them into clinical and patient use.
Digital Patient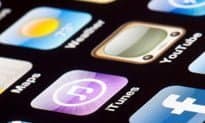 Healthcare apps will go through a four-stage recommendation process as part of NHS England's plans to create an endorsement model for these tools.
Digital Patient
Cancer Research UK, the National Cancer Registration Service and brain tumour support charity brainstrust have created a portal to give cancer patients online access to their treatment records.
Digital Patient
In the third of his columns looking at federation and the kind of IT that practices will need to make a success of it, Neil Paul considers better ways to contact and help patients.
Digital Patient
South Western Ambulance Service NHS Foundation Trust is pulling out of two NHS 111 contracts in the south west of England.
Digital Patient
A GP e-consultation and self-help web service expects to reach 2 million patients by this time next year.
Digital Patient
In the first of a new, monthly column looking at disruptive technologies, Digital Health reporter Thomas Meek considers the potential of the Apple Watch – and why so many EPR vendors are rushing to link up with it.
Digital Patient
Nearly all GP practices in England are able to offer a variety of online services to patients, including access to a summary of their record, appointment booking, and ordering repeat prescriptions.
Digital Patient
Lancashire Care NHS Foundation Trust is giving patients access to an app to help people with sleeping problems.
Digital Patient