The Uni has partnered with Legal & General to offer a 7-year research programme across medicine, life sciences, engineering, informatics and data sciences.
News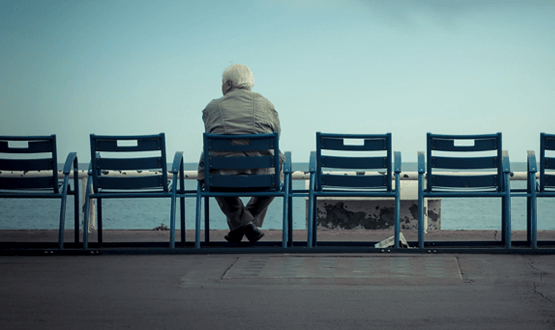 As we experience a growth in the age of our population, so too are we experiencing a growth in loneliness. Such a state of affairs doesn't only represent an unwelcome way of life for many of our older people, it also constitutes a precursor to a host of poor medical and social outcomes.
AI and Analytics
Remote monitoring of patients with heart failure can reduce deaths and hospital admissions, according to a research review. A Cochrane Database Systematic Review found those patients whose condition was being monitored remotely were 34% less likely to die than those without access to technology. Among people taking part in a programme to remotely monitor heart […]
News
What does this week's pre-budget report mean for the NHS and its IT? Fiona Barr investigates.
Feature
The chief executives of two UK care charities have stressed the importance of telecare services and called for the current eligibility criteria for such services to be scrapped. Speaking at a telehealthcare conference organised by specialists Tunstall in London yesterday, Stephen Burke, chief executive of Counsel and Care, and Imelda Redmond, chief executive of Carers […]
News
Telehealth specialists Tunstall have teamed up with Milton Keynes Primary Care Trust and Milton Keynes Community Alarm Service to help give patients suffering from conditions such as chronic obstructive pulmonary disease (COPD), to live healthily and independently at home. The trust hopes that the move towards monitoring patients from their homes will save them up […]
News
Wireless specialists Waleli are launching a GSM Doorbell product in the UK which reduces response time for emergency calls to house-bound patients. GSM Doorbell is a mobile phone application that allows people to answer their doorbell, talk to visitors and even open the door – whether they are at home or not. As it has the ability […]
News
A new system designed to help the management of long term conditions (LTCs) has been launched by Clinical Solutions. The system is Clinical Solution's first for supporting the treatment of LTCs and the company hopes it will help to transform the way patients are cared for by health services in Europe. Clinical Solutions' global sales and marketing director, […]
News
The government is to issue new guidance for social care commissioners to help make telecare more mainstream, it was revealed today. Speaking at the Laing and Buisson Telecare and Assistive Technology conference in London, the parliamentary under secretary for care services, Ivan Lewis, announced that new guidance on telecare was to be issues to […]
News