The Care Quality Commission has issued a consultation suggesting it could revert to trying to spot problems using data and user feedback, instead of running full inspections of all the services it regulates.
News
The UK government and the health service must engage with GPs and the public if the care.data programme is to go ahead, the NHS national data guardian has told MPs.
AI and Analytics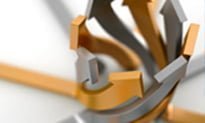 Greater transparency about big data projects in healthcare is crucial if they are to succeed without losing public trust, a report from the Nuffield Council on Bioethics has argued.
News
The care.data programme could be further delayed because 'expression of interest' letters have not been sent to potential pilot sites, EHI understands.
News
Joe McDonald wonders why the powers behind the care.data programme thought they could push it through on an opt-out model, when all the evidence suggests that explicit consent is essential for big data schemes.
Feature
Paul Hodgkin, the founder and chair of Patient Opinion, looks at the tension between big data and big voice; and how it is being played out around care.data.
Feature
CSC has bought a US-based big data company called Infochimps.
News
The Health and Social Care Information Centre is thinking about how best to fulfil its remit of being the focal point for collecting and publishing data, its clinical and public assurance director tells Rebecca Todd.
Feature