Health and Social Care Northern Ireland has announced that it will deploy a £9m nationwide electronic care record, which will be supplied by Orion Health.
News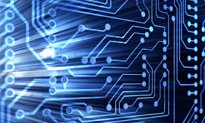 Northumbria Healthcare NHS Foundation Trust has found that data migration will take longer than expected within its project to develop a full electronic patient record.
News
New Zealand's Orion Health has announced the launch of the latest version of its integration engine, Rhapsody 4.
News
Royal Philips Electronics is to partner with Orion Health, to deploy the Orion Health Rhapsody integration engine across Philips' portfolio of healthcare informatics solutions.
News
Four healthcare IT suppliers have successfully completed testing for the transfer of discharge summaries from hospital to social care using NHS Connecting for Health's Interoperability Toolkit standard. System C, Microsoft, Orion Health and Liquidlogic say their solution takes a patient discharge summary created on System C's Medway PAS/EPR and sends it within an electronic message to […]
News
This special edition of E-Health Insider's industry round-up covers significant appointments in the healthcare IT industry. Orion Health appoints president of international Clinical workflow and integration specialist Orion Health has announced the appointment of Charles Scatchard as its new president of international – covering the EMEA, India, and North Asia regions and assisting in Latin […]
News
Logica has signed a deal to deliver a clinical desktop system, supplied by Orion Health, to healthcare organisations covered by the South-Eastern Norwegian Regional Health Authority.
News
The health service of the Balearic Islands has awarded the tender for the development of an electronic health record to Fujistu, in conjunction with its partners Oracle and Orion Health. IB-Salut signed the contract worth €6.7m, saying it wanted to transform its existing model of dispersed health information into an integrated EHR. The project known […]
News
Wrightington, Wigan and Leigh NHS Trust in North-west England has deployed a new clinical workstation system which provides acute care summary records across four hospitals and an outpatient clinic. The trust is using Orion Health's Clinical Integration Framework – a software platform for creating integrated electronic health records across organisation. Users view the records using […]
News
Intel, Oracle and Orion Health have announced the launch of a pilot for a new mobile computing device, designed from the ground up for use by clinicians in hospital and community environments. The Motion C5 Mobile Clinical Assistant (MCA) is lightweight rugged tablet PC with a built in carrying handle designed to withstand the knocks […]
News