The UK is a world leader in radiation dose monitoring, but work on a national dose registry is still at a planning stage.
News
London trusts due to exit picture archiving and communications systems contracts set up under the National Programme for IT may benefit from contract negotiations that are under way with their local service provider, BT.
News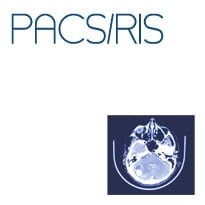 The James Paget University Hospitals NHS Foundation Trust has signed a ten-year managed services contract with Sectra to deliver a picture archiving and communication system and a vendor neutral archive.
News
Burnbank Systems is to extend its Image Exchange Portal to host a national patient registry based on the XDS standard.
News
Barts Health NHS Trust, which provides services to 2.5m people in East London, has signed a ten-year contract with Sectra for a picture archiving and communications system and vendor neutral archive.
News
How to implement radiation dose monitoring for the UK population will be discussed at UKRC next week.
News
Barking, Havering and Redbridge University Hospitals NHS Trust has signed a five-year contract with Sectra to implement a new breast imaging PACS, replacing its existing film-based system.
News
The Whittington Hospital in North London has signed a ten-year contract with Sectra to provide a PACS, RIS and vendor neutral archive.
News
More than 20,000 visitors are expected to attend the 25th European Congress of Radiology in Vienna, next week. Paul Curran takes a look at the innovations that imaging informatics companies will be taking to the show.
Feature
Swedish company Sectra has announced that a major consortium in the South of England has signed a deal for Sectra PACS.
News