The Bedside Equipment Alarm Monitoring System (BEAMS) recently installed on a ward at Leeds Children's Hospital has reduced alarm response times.
Clinical Software
The latest Digital Health news industry round-up includes an award for Mendelian to develop its AI solutions and a pilot for a prehabilitation programme.
News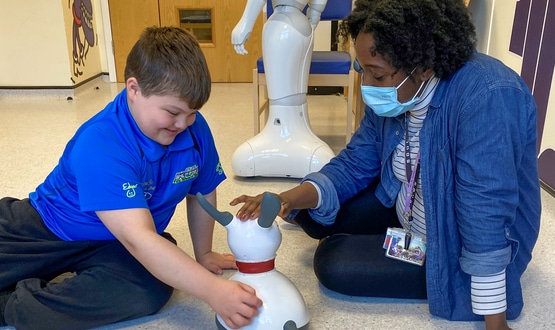 Sheffield Children's Hospital is hosting a study exploring the use of social robots to calm anxiety and worry in young patients.
Digital Patient
Sheffield Children's Hospital is educating families on its newest digital changes with a campaign featuring digital characters and robotic dogs.
Digital Patient