It seems NHS Digital is opposing a recommendation that all NHS organisations comply with the Cyber Essentials Plus Standard by June 2021. And while there is no evidence that cyberattacks have declined since the WannaCry incident which led to the recommendation's creation, our expert columnist specultates the opposition may just be justified.
Feature
2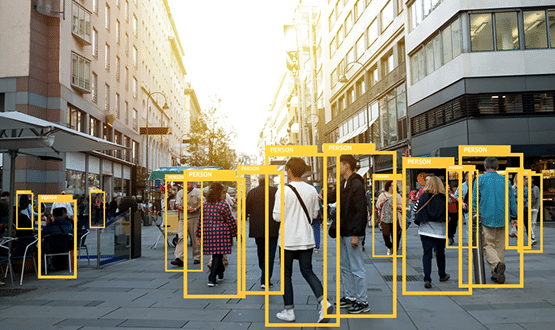 When looking at the promise of predictive analytics in healthcare – namely, the ability to identify a downturn in someone's health and intervene before it becomes more serious – the focus has often been on physical healthcare. But, as Vivienne Raper reports, more and more organisations are exploring the role such data analysis could play in supporting those with mental ill health.
AI and Analytics
1
It's a few months since Ella Worsdale, head of information at Pennine Care NHS Foundation Trust, scooped the first Digital Health Award for future digital health leader. But, as she tells Owen Hughes, the achievement is one that still hasn't quite sunk in – perhaps in part because she's busy with the data work for which she was recognised.
Feature
1
If we truly want a fast-moving and innovative NHS then procurement processes that lock out small and medium sized enterprises need to change, argues Matt O'Donovan of WiFi SPARK.
Feature
After six years of growth – and with the promise of more on the horizon – staff at University Hospital Southampton NHS Foundation Trust decided to move its online patient service into the managed cloud. According to Kevin Hamer, the trust's IT development service manager, it is a change which was not challenge-free but from which benefits have almost immediately flowed.
Feature
14
There is no shortage of data in modern healthcare, but the means to pull it together quickly and easily and then to understand it are often lacking. Not so at University Hospital Southampton, where a small team has adapted a 1990s data visualisation concept from US academics into working system they describe as transformative. Project lead and consultant surgeon David Rew explains more.
Feature
2
Sliding into the CNIO Interview hotseat this time around is Jackie Murphy, chief nurse and CNIO at Calderdale and Huddersfield NHS Foundation Trust – not to mention a winner at this summer's Digital Health Awards. She tells us why nurses are so central to healthcare digitisation, why fragmented systems are the biggest barrier to transformation, and why Kathy Burke would play her in the film of her life.
CCIO Network
The Emperor's New Clothes, a genuinely transformative breakthrough, or something in between? Gareth Baxendale considers the blockchain, and the potential it may or may not have to transform healthcare.
Feature
1
Andy Kinnear, the winner of the inaugural Digital Health Award for outstanding contribution to the profession, has had a career path he describes as 'slightly haphazard'. So why is he so convinced of the value of professionalising the field of healthcare informatics? Claire Read speaks to him to find out.
Feature
4