Hazel Jones explores whether healthcare organisations are ready for COPI [control of patient information] to come to an end on June 30.
Feature
3
When orthopaedic doctor Harry Lykostratis spotted a problem in his department, it was natural he turned to digitisation to solve it – he's been developing software since his teens. In our latest Industry Spotlight, Claire Read speaks to the founder and managing director of Open Medical to find out more.
Clinical Software
Dr Noel O'Kelly, clinical director at Spirit Health looks at why cross-sector working will help ICSs meet virtual ward target.
Feature
1
Dr Anna Bayes, international medical director at Altera Digital Health explores what the lesser-digitised trusts can learn from recent EPR deployments.
Feature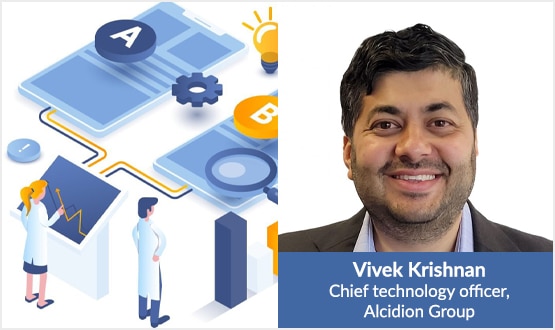 The future of healthcare systems may be open, but how are we going to get there? asks Vivek Krishnan, chief technology officer at Alcidion Group. There's no doubt that OpenEHR and FHIR will both have a role to play, however, the UK seems to be focusing on OpenEHR – when FHIR has a lot to offer trusts and suppliers.
Interoperability
6
In a piece for Digital Health, Jeanette Kusel, Mark Salmon and Sarah Byron from NICE, explore a new assessment for medtech.
Feature
Dr Gordon Hay from Moorfields Eye Hospital discusses the challenge to minimising hospital visits during the pandemic via a video conference platform.
Feature
For many NHS trusts, electronic document management systems are a way to free up space and help improve patient pathways, but are there more benefits to be explored? Andrea Downey investigates.
Clinical Software
Ewa Truchanowicz from Dignio explores recent guidance issued on virtual wards and why digitally enabled care is maturing.
Feature