Paul Hodgkin says: get ready for Occupy the NHS Now!
Feature
The Royal College of Physicians wants to develop a 'Hospital Health Check' model of aggregating available data on trusts.
News
Joe McDonald is disappointed that the latest inquiry into the Mid Staffs scandal failed to tackle the regulatory regime. Now, he argues, the NHS needs to learn from Sean the carpet fitter; a man with a keen interest in online ratings.
Feature
Roger Taylor, director of research at Dr Foster, asks how so many Bolton patients came to be coded as having a sepsis diagnosis; and what other trusts can learn from the experience.
Feature
Health secretary Jeremy Hunt has confirmed that an 'Ofsted style' system of summary ratings for hospitals and care homes will form part of the government's response to the Francis report.
News
In an extract from his new book, God Bless the NHS, Roger Taylor of Dr Foster argues that technology can save the NHS, by putting the patient in control of medical decision making.
Feature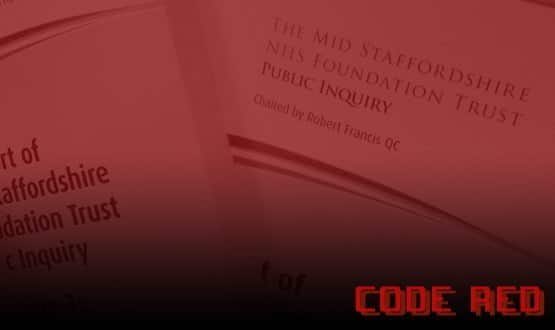 Since the Francis report came out, the newspapers have been full of stories of more hospitals "fiddling" their mortality figures. Mik Horswell of UKCHIP says informatics professionals need to show their professionalism, now.
Feature
The Francis report says there should be a nationally consistent way for patients to feedback online and in real-time about their experiences in hospital.
News