NHS Digital's Professor Jonathan Benger has been awarded a Commander of the British Empire (CBE) in the New Year's Honours List for 'services to the NHS'.
News
4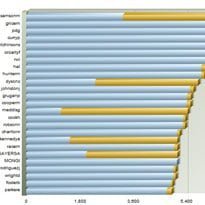 A new tool for analysing NHS Pathways data will be available to commissioners next February.
News
NHS 111 increased the use of ambulances in England during its first year of operation, a new study shows.
News
The North East Ambulance NHS Foundation Trust has bought Quicksilva's orQestra to give staff working on its 111 service real-time access to the NHS Personal Demographic Service.
News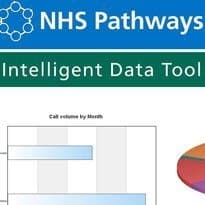 NHS Pathways has developed a dashboard tool to help commissioners track clinical demand in real-time.
News
Clinical Solutions has launched an alternative to NHS Pathways which it says can reduce the length of NHS 111 calls by 30-40% and nearly halve the average outcome cost per call.
News
NHS Luton has become the third and final pilot area to launch its NHS 111 number for urgent, non-emergency calls.
News
The 111 number has gone live in County Durham and Darlington. The new three digit number is being used to supplement the 999 emergency number and NHS Direct. It connects callers to non-emergency care services, such as urgent and out-of-hours services, using the NHS Pathways software. The software has been developed by doctors, nurses and […]
News
UK Telecoms watchdog OFCOM has given the go-ahead for 111 to become the new three digit number for accessing non-emergency healthcare 24-hours a day.
News
1,300 people, 80 exhibitors, four conference streams, the sheep key-rings, the chocolate fountain. EHI reports on E-Health Insider Live '09.
Feature