The Leeds Care Record is live in all but one of the region's GP practices, as well as in acute, mental health and community providers.
News
The Royal Bournemouth and Christchurch Hospitals NHS Foundation Trust and Poole Hospital NHS Foundation Trust will have shared patient records following the implementation of CareCentric at both locations.
News
An urgent care centre at the Royal Free Hospital is using Emis Web to conduct rapid assessments of patients, enabling it to discharge or divert 26,000 a year.
News
North Cumbria University Hospitals NHS Trust is now able to refer patients to social care services at the "press of a button."
News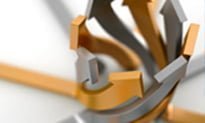 Several Manchester health and social care providers are live with an integrated care record for 'at risk' patients using Graphnet's CareCentric.
News
North Merseyside has seen a big increase in record sharing over the past year, as its iLinks Transformation Programme has taken off.
News
The iLinks programme in Liverpool is sharing millions of records a year – but is looking to make a big leap forward this autumn. Thomas Meek reports from its annual conference.
Feature
Community pharmacists are to be given access to the NHS Summary Care Record, the Health and Social Care Information Centre has announced.
News
The Welsh government is investing £6.7 million to develop an IT system to link health and social care services around the country.
News
Thousands of urgent care plans for the chronically ill and dying will be shared between health and social care providers across London using InterSystems' HealthShare.
News