Paperless working, a zero harm NHS and EHI's Big EPR Debate are high on the agenda at this year's EHI Live conference and exhibition on 5-6 November at the NEC, Birmingham.
News
With national contracts for digital imaging systems due to terminate shortly, vendors were out in force at EHI Live 2012 to woo trusts mulling over their options. Paul Curran reports.
Feature
Everybody loved SMEs at EHI Live 2012; although a few would like to feel the love as cold, hard cash. Daloni Carlisle reports.
Feature
Deputy government chief information officer Liam Maxwell told EHI Live 2012 that "disaggregating big, black box contracts" can save millions and support SMEs.
News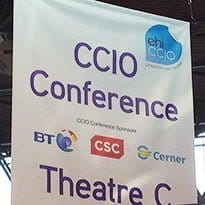 Informatics and IT within the health service need to become more professionally recognised areas of work, CCIOs have been told.
News
Healthcare communities need to take responsibility for establishing the interoperability of IT systems, said one of the speakers during the Skunkworks debate at EHI Live 2012.
News
EHealth Insider is to run a new event, Information for Commissioning, in London in May next year.
News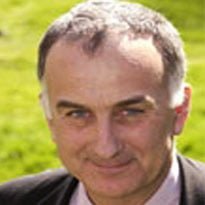 Clinicians are not using SNOMED coding to capture information about patients because it is technically too hard, EHI Live 2012 was told.
News
Health minister Dr Dan Poulter has signalled the continued support for NHS IT under its new health secretary in a speech to EHI Live 2012.
News
The chief executive of the NHS Confederation has argued the health service must make better use of information if it is to survive.
News