NHS IT infrastructure is "not fit for AI" and a "large push" towards standardisation is required if the benefits of the technology are to be realised, a new report has concluded.
AI and Analytics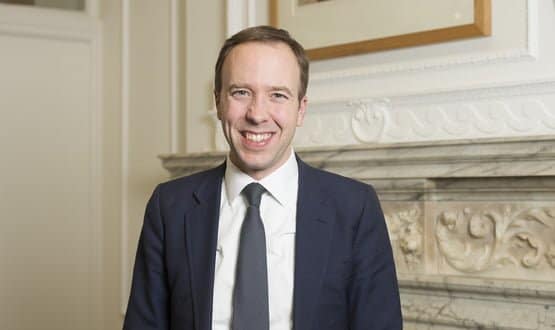 Health secretary Matt Hancock has said more widespread use of apps in the NHS could make life easier for both patients and clinicians.
Digital Patient
4
New Secretary of State for Health and Social Care Matt Hancock says his top three priorities are workforce, technology and illness prevention.
Digital Patient
15
DXC Technology has been awarded a "major" contract by the Department of Health and Social Care for the new NHS Supply Chain.
Infrastructure
1
The Department of Health and Social Care has released an additional £215 million to help tackle some of the biggest health challenges facing the NHS.
Digital Patient
4
Part of the initiative aims to address individuals who may have received private care and may have information missing from their health record.
Digital Patient
10
Speaking in the House of Commons on Wednesday, the Health and Social Care Secretary said the affected group of women were not sent invitations before their 71st birthday because of "a computer algorithm failure" that dated back to 2009.
Clinical Software
1
The NHS has been criticised by MPs not taking enough action to improve cyber security measures following 2017's WannaCry incident.
Cyber Security
1
NHS Digital's sharing of non-clinical patient information with the Home Office has been branded "entirely inappropriate" by MPs, who say they are concerned about the body's ability to act as a reliable steward of the data.
News
3
The parliamentary under secretary for the Department of Health and Social Care has suggested the UK could be a world leader in AI research by applying machine learning to patient data sets.
AI and Analytics
1