Sir Bruce Keogh has called on 250 stakeholders to support the uptake of telehealth and telecare as part of the Technology Enabled Care Services programme.
News
Policy makers have been warned to avoid describing telecare as a "magic bullet" in the latest study to cast serious doubt on the cost effectiveness of remote monitoring and intervention.
News
More than 90% of people in the UK do not know what telehealth and telecare is, research from the government's Technology Strategy Board has found.
News
NHS England will publish a 3millionlives delivery plan for 2014-2017 by the end of March next year.
News
NHS England wants more input from small and medium-size enterprises as it works on redefining the 3millionlives programme.
News
NHS England is reviewing the struggling pathfinder programme that was supposed to deliver 100,000 telehealth users by the end of this year.
News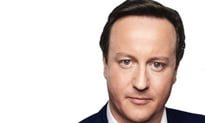 GPs can apply to a new £50m Challenge Fund to offer e-consultations, online appointment booking and telecare to patients.
News
BT has taken over management of 1,200 telehealth users in Cornwall from Peninsula Community Health.
News
Hertfordshire County Council expects 4000 people a year to benefit from its new telecare contract with Tunstall Healthcare.
News
NHS England has axed the 3millionlives industry group as it "redefines" its vision for the campaign to have 3m patients using telehealth and telecare by 2017.
News