A children's charity has launched a major fundraising campaign to raise £500,000 for innovation projects at major UK children's hospitals.
Charity Thinking of Oscar is asking people to take part in a 500-cycle ride over five days for its #TOO500 campaign, visiting each children's hospital it will support.
The funds raised will go towards innovative projects to improve healthcare technology.
Great Ormond Street Hospital, which will get some of the funding, will be using the money to run a data challenge within their Digital Research and Health Informatics Programme.
In the challenge, anonymised datasets are provided along with details of a specific problem which needs to be solved through machine learning or data science.
Teams from around the world can access these data sets and compete to submit solutions.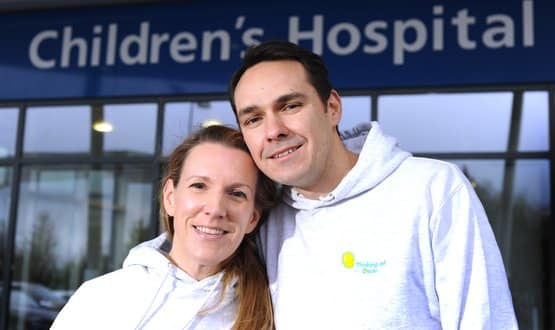 Oxford Children's Hospital intends to establish an Innovation in Child Health Fellowship with their share of the money.
The post will be awarded to a practicing clinician who has experience of working within the paediatric hospital environment and knows the challenges faced there.
The fundraising campaign will kick off at Oxford Children's Hospital on June 12 with cyclists travelling to and Birmingham Children's Hospital, Alder Hey Children's Hospital, Royal Manchester Children's Hospital, Sheffield Children's Hospital and Great Ormond Street Hospital along the way.
Each day they will cycle about 100 miles, with cyclists being able to take part in individual days or the whole challenge.
Thinking of Oscar was set up by Hannah and David Cole in memory of their son Oscar who died suddenly and unexpectedly in Oxford on June 19, 2014.
They founded Thinking of Oscar to enhance the experience of children and their families in hospital by investing in projects to improve quality of care.
Iain Hennessey, clinical director of innovation at Alder Hey Children's Hospital, said: "There are untapped technologies to make the next 100 years more effective, but we have to raise our game.
"This is why we need help, be it money, equipment or expertise, to develop the next generation of treatments."
You can sign up at the #TOO500 website here.