The app is available on the NHS in the capital after being selected as a partner by the Good Thinking Service which aims to improve Londoner's well-being.
Digital Patient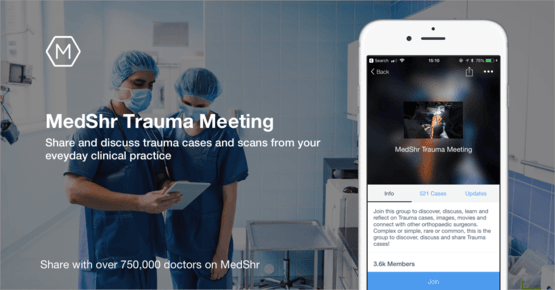 MedShr developed Trauma Meeting to allow clinicians to discuss cases like they would in a daily trauma meeting but with colleagues around the globe.
Clinical Software
3
The app means staff are able to ensure prompt isolation and management of those affected to speed up access to appropriate treatment.
Clinical Software
1
Staff started using the Infinity Health e-portering mobile application on 29 October and if successful it could be rolled out across more hospitals.
Clinical Software
2
Developed by British artificial intelligence company Sensyne Health, GDm-Health comprises a patient app and software for clinicians.
Clinical Software
NASA astronauts on the International Space Station will be able to use UpToDate to check their symptoms and access clinical recommendations.
Digital Patient
1
The technology uses a regular smartphone camera to capture a biosensor with a sputum sample, with results delivered 'in seconds'.
AI and Analytics
Launched for both Amazon Alexa and Google Home, Mindscape, supports people suffering from panic attacks or struggling with anxiety.
Digital Patient
The doctor duo behind a new app reckon it could cut £500m of annual NHS recruitment spend by digitising locum booking systems.
News
The retailer hopes the acquisition of the repeat prescriptions ordering app will help it create a digital pharmacy for its members and customers.
Digital Patient